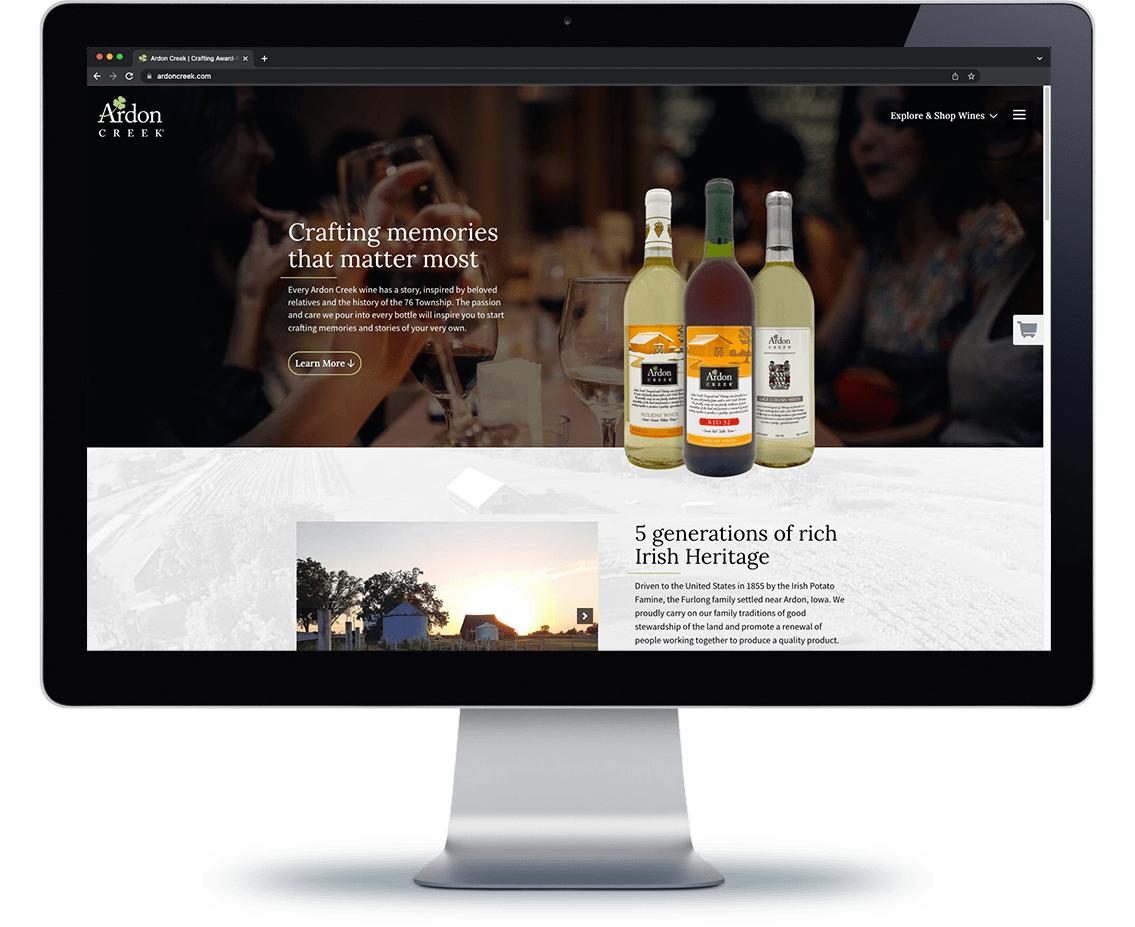 Project Brief
Ardon Creek Winery has delicious wine, and a beautiful vineyard landscape for everyone to enjoy.
We worked with our design partner Kevin Mellen to build this project. The Ardon Creek Winery team were excited to build a new website with an elegant and vintage look that would fit their brand and reflect their business. They wanted to provide an easy-to-navigate website specifically focusing on the purchase and browsing of their wines section.
Client
Ardon Creek Winery
Letts, Iowa
What We Did
Website Design (Kevin Mellen)
Website Development
Hosting & Support
Events Calendar
Wine Ecommerce Store
Visit Site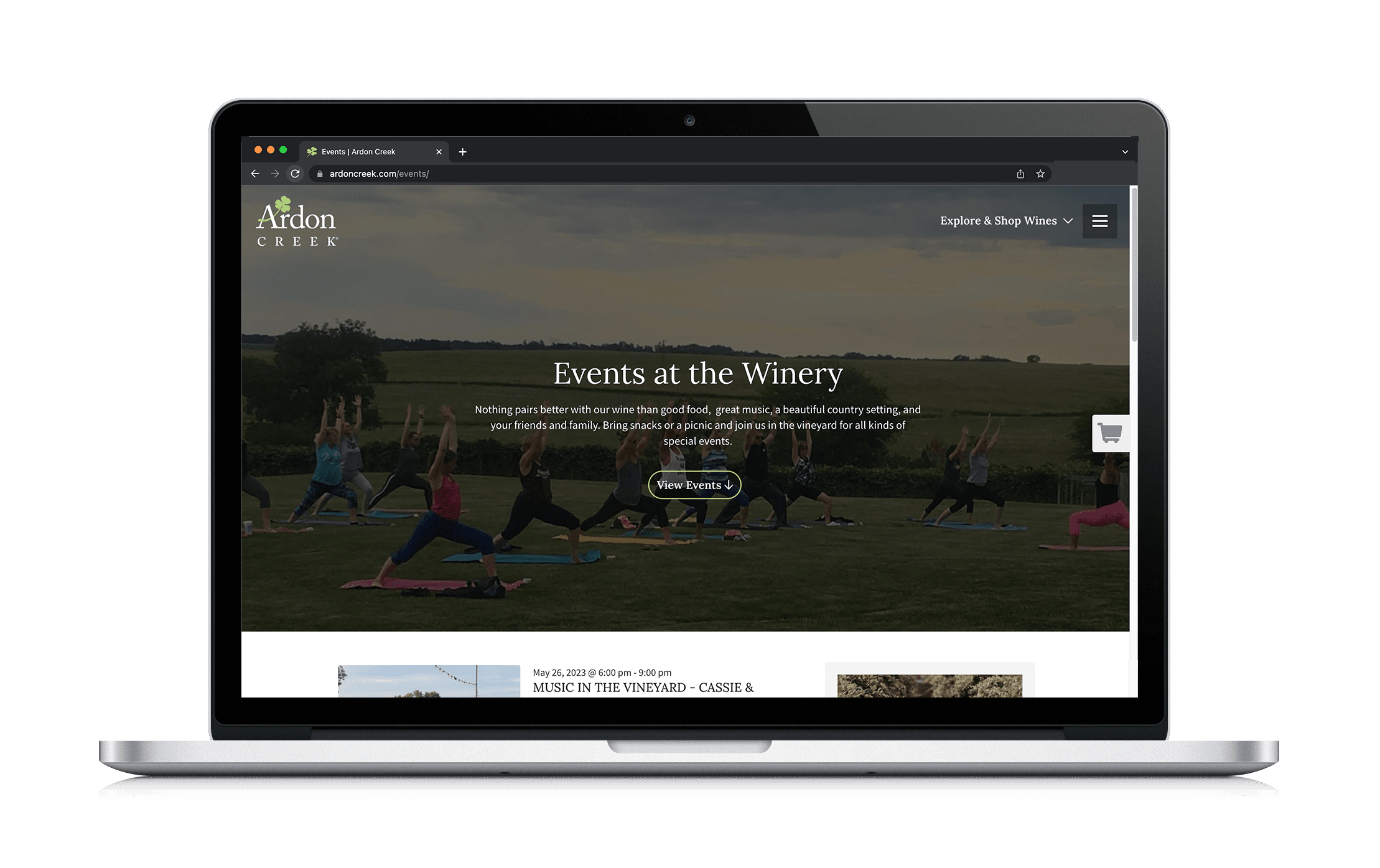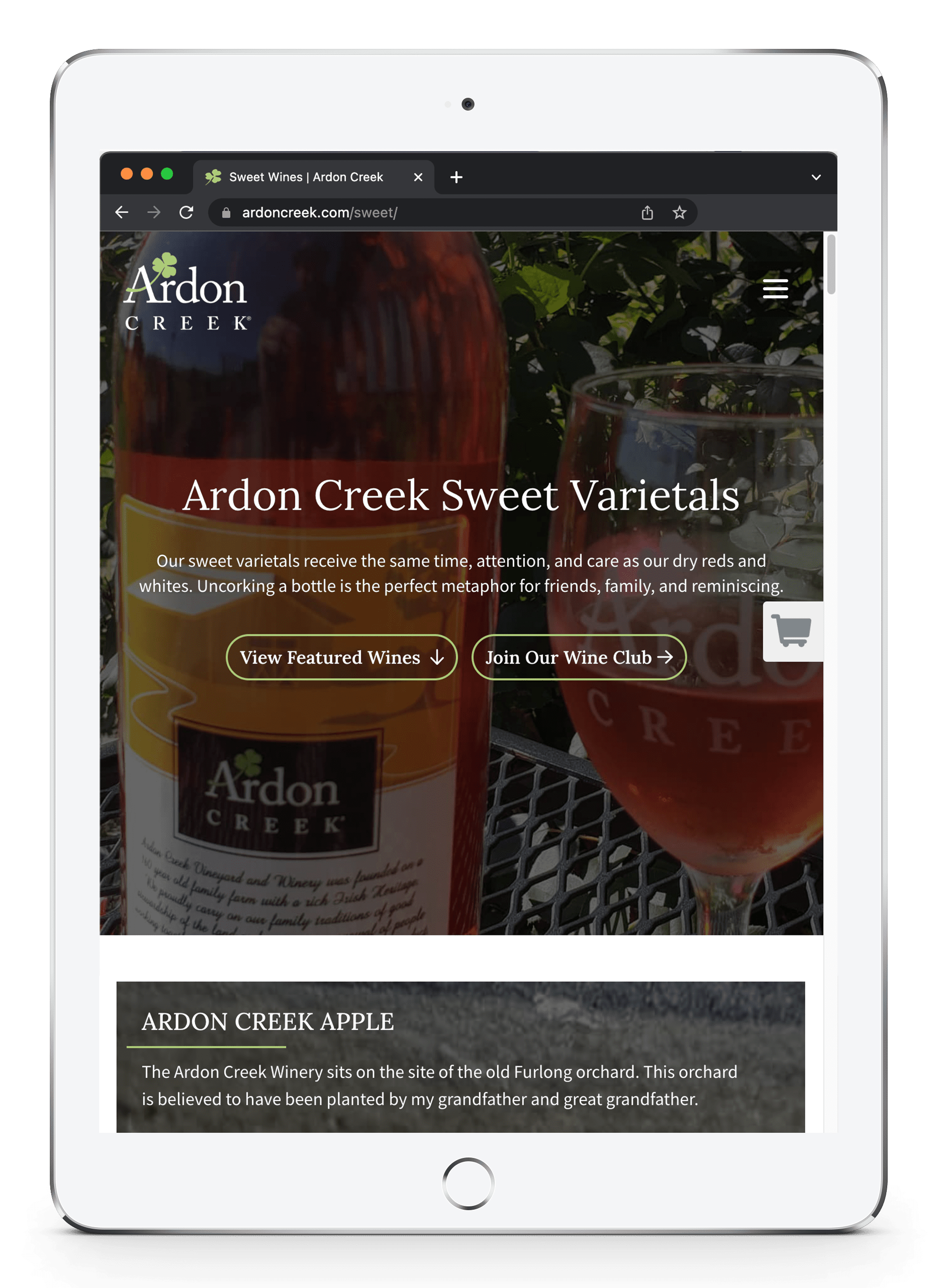 Outcome
The reimagined website for Ardon Creek Winery has an elegant new aesthetic, thanks to our design partner
Kevin Mellen
, who helped lead the project. We worked closely with the Ardon Creek team to make sure every element was just right.
The site now features an easy to navigate Events page, and the wines are a breeze to view and purchase via an integration with VinoShipper, a best-in-class vineyard ecommerce solution.