Open Positions
We do not have any open positions at this time, but we're always interested in hearing from qualified candidates. Send us your resume to jobs@bigimprint.com and we will consider you for future positions.

What is Big Imprint?
We are a small group of professionals working to make the online presence of small to medium-sized businesses and non-profits easier to manage and navigate.
Big Imprint began as a one man web design operation. Today we are a quickly growing small business with an office in downtown West Liberty, Iowa. We serve clients in our surrounding communities of Iowa City and Muscatine as well as around the state of Iowa and all over the US.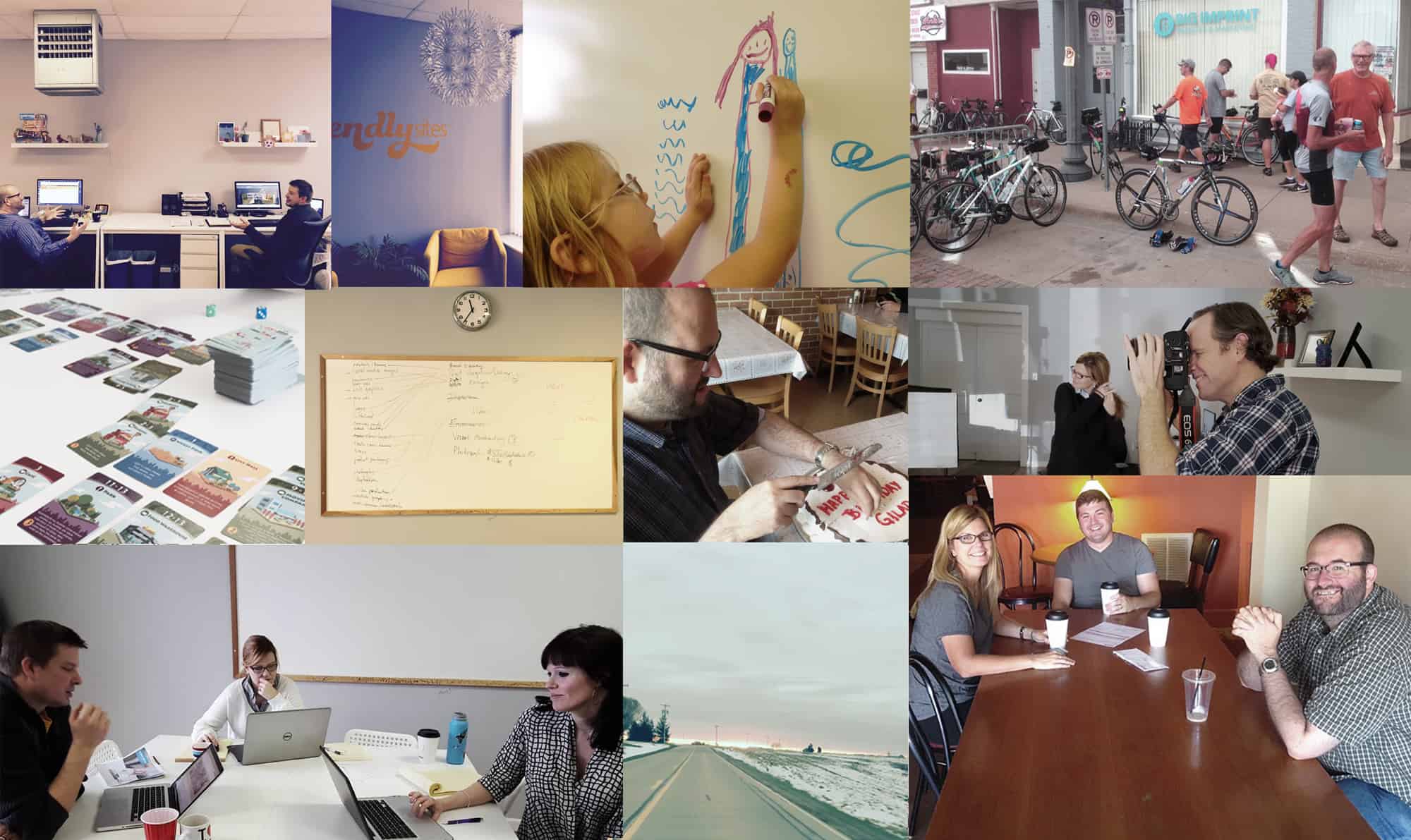 What is it like at Big Imprint?
At Big Imprint, we work hard, we have fun, and we produce quality work. Our office is designed for open communication and collaboration. We feel like the best way to get a project done is to have all hands on deck. We gather together every Monday to go over our projects for the week, and each morning we have a quick 15 minute standup to touch base on the day's tasks.
We have a good time while we work! An occasional board game breaks out at lunch and Friday afternoons feature scheduled learning time over glasses of wine.  These are just a few ways we make our time together count. Our office atmosphere is a community and together we challenge and motivate each other.
What are our favorite things about working here?
Our work is engaging and challenging, and varies from day to day. We work with a wide variety of projects and people that can make the days fun and interesting. We have an open vacation policy (no set number of days per year). We encourage you to take any additional time that you need for vacationing, developing interests, and spending time with friends and family.
We set our own hours, within reason of course. Some of us prefer to come in early so we can get home to our families. Others prefer to sleep in a bit and stay a little later. Best of all, our office environment is comfortable with great camaraderie. Each of us feels as if we are a part of a family away from our own families.
We are a down to earth, hard working group. There's no ninjas, gurus, masters of the internet, or otherwise generic titles here. We're just doing our work and having fun.
These come with the job
Interesting work with variety of projects and people.
Flextime! Choose the hours that work best for you. Want to start early? Prefer to work late? You'll have a key to the front door.
Paid time off.
Paid holidays.
Paid maternity/paternity leave for new births and adoptions.
Extra time off policy. In addition to paid time off, we also encourage you to take the additional time you need for taking care of personal needs, vacationing, developing your interests, and spending time with friends and family.
Professional development: books, courses, conferences.
Any hardware, software, or office equipment that you need!
Join us.