We are proud to offer services that include website design and development for businesses and non-profits in the Cedar Rapids area. Being a part of the Cedar Rapids web design community, we've had the pleasure to work with multiple great companies in the area.
We have also been heavily involved in the Cedar Rapids entrepreneurial community and have worked closely with the Economic Development Center (EDC) in the area to consult with local businesses. We've been able help them refine their online presence through high quality web design and search engine optimization.
Our hope is to continue to grow our relationship with the business community of Cedar Rapids.  We love learning about and sharing the messages of each of our clients and we're excited about offering our expertise to meet their needs!
If you are a business in need of web design and development services, we would love to discuss your project to learn more about your company. While we specialize in web design and development, we also provide marketing services for our clients, including: SEO, digital advertising, and graphic design for a variety of uses.
If you have questions about our website design services and expertise, call or email us today and we will be happy to discuss.
Request Proposal for Custom Web Design
Examples of Our Work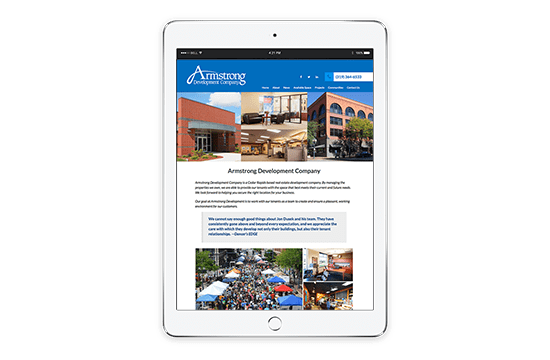 Armstrong Development Co.
The Armstrong team also wanted to be able to share information and updates on their real estate development projects, as well as provide general information on the amenities in their locations in downtown Cedar Rapids, Marion, and Hiawatha, Iowa.
See Project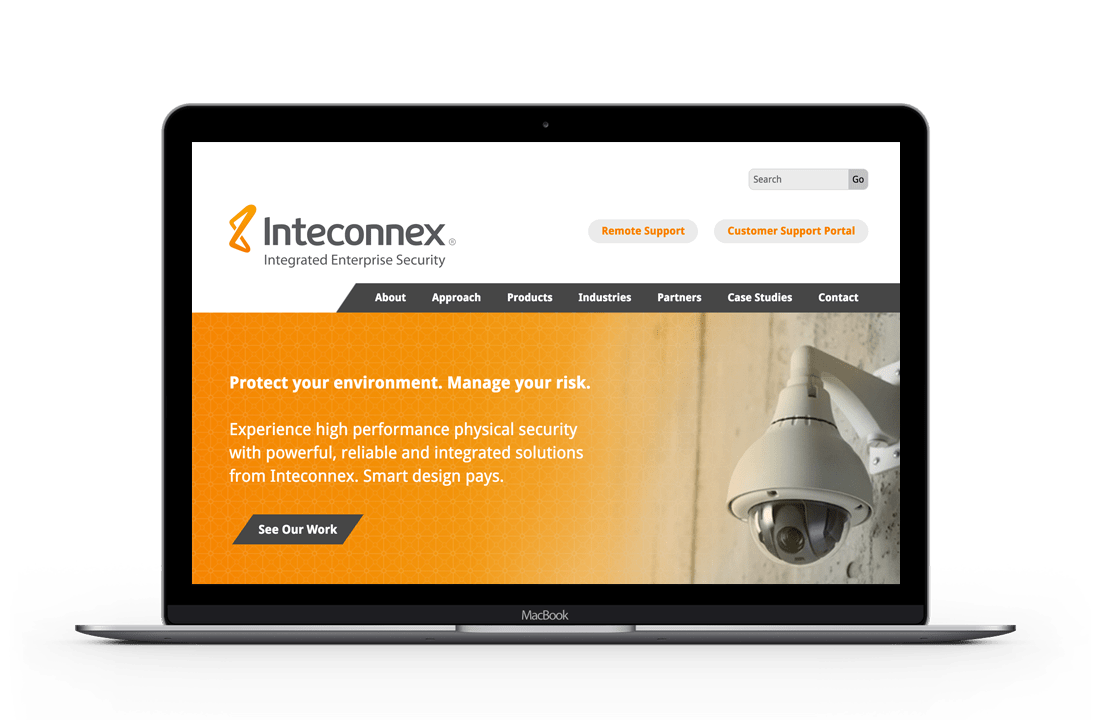 Inteconnex
Inteconnex approached us for the development of their new website, having a design already in hand.  We partnered with them and worked together to define the parameters of their development needs.
See Project
Testimonials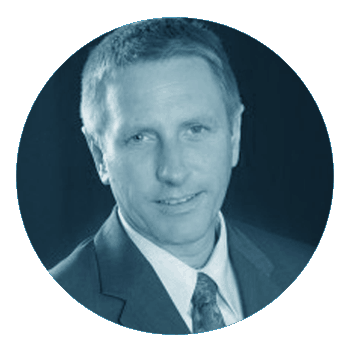 "Big Imprint does a great job with our website. They were helpful and prompt during the website build, and their customer support is excellent. Together with our in-house team they produced a high-quality website that both serves our current clients as well as brings in new business. We readily recommend Big Imprint to our friends and colleagues."
—Marc Meyer, Inteconnex
Request Proposal for Custom Web Design