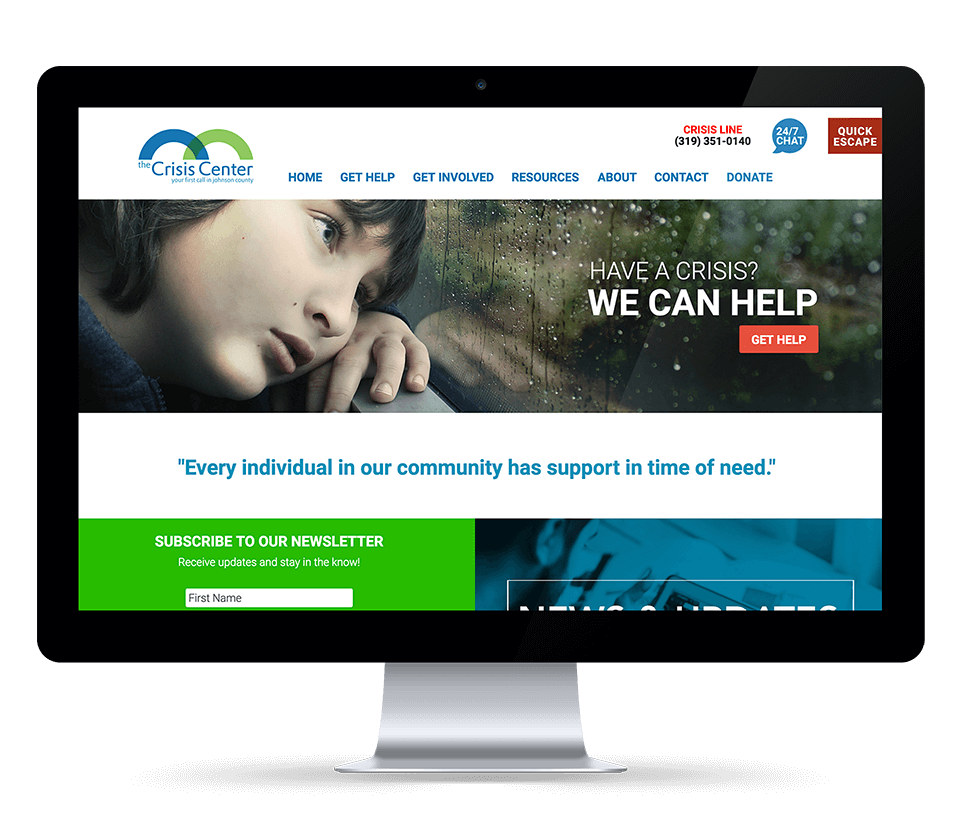 Project Brief
The Crisis Center of Johnson Country was founded on the personal experience of two young women who realized a need for community support in times of crisis. From its humble beginnings in the early 1970's, the Crisis center evolved into a public support system offering a variety of services.
Our goal for the Crisis Center was to modernize their current website reflecting their extensive database of information and services, increase user-ability and functionality, and update their look and feel. In addition, a robust mobile site was also important.
Important features on the Crisis Center's new website include quick access to many of their crisis services, a quick escape button for internet searches being closely monitored, the ability to make online donations, news and updates from the Center,  a pledge form for donors and multitude of resources for those in need.
Client
Crisis Center of Johnson County
Iowa City, Iowa
What We Did
Website Design
Website Development
Website Hosting & Support
Visit Site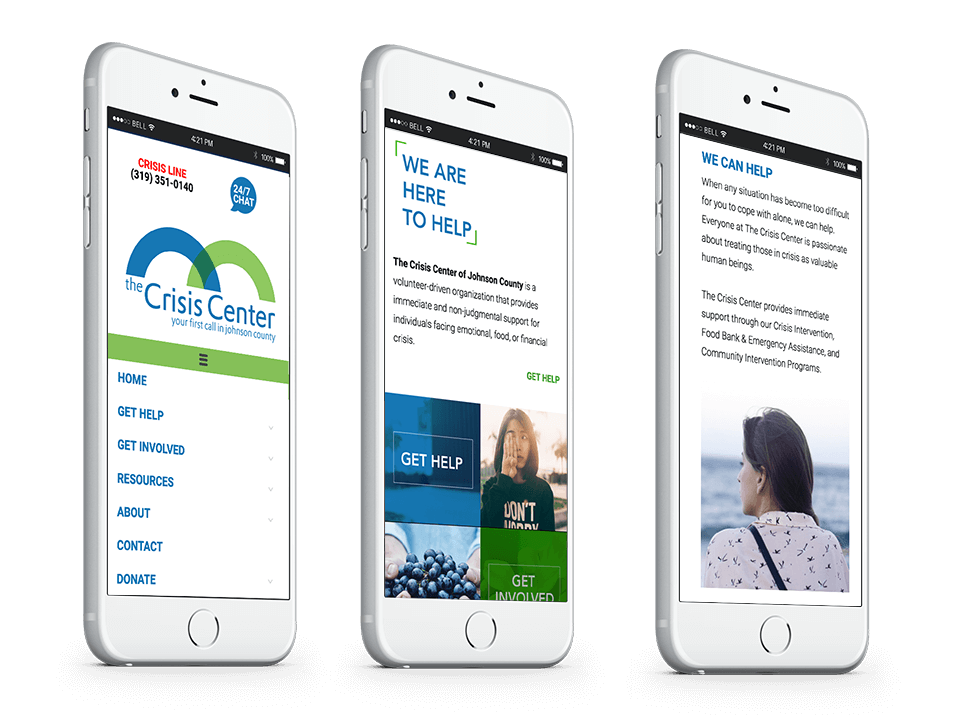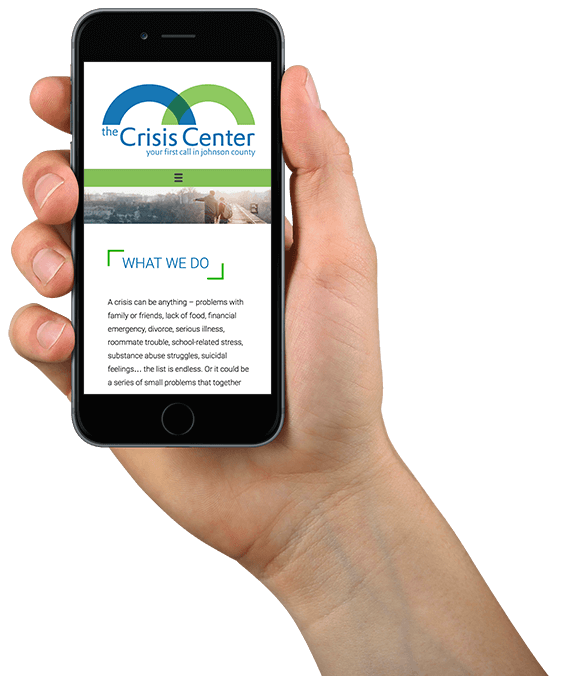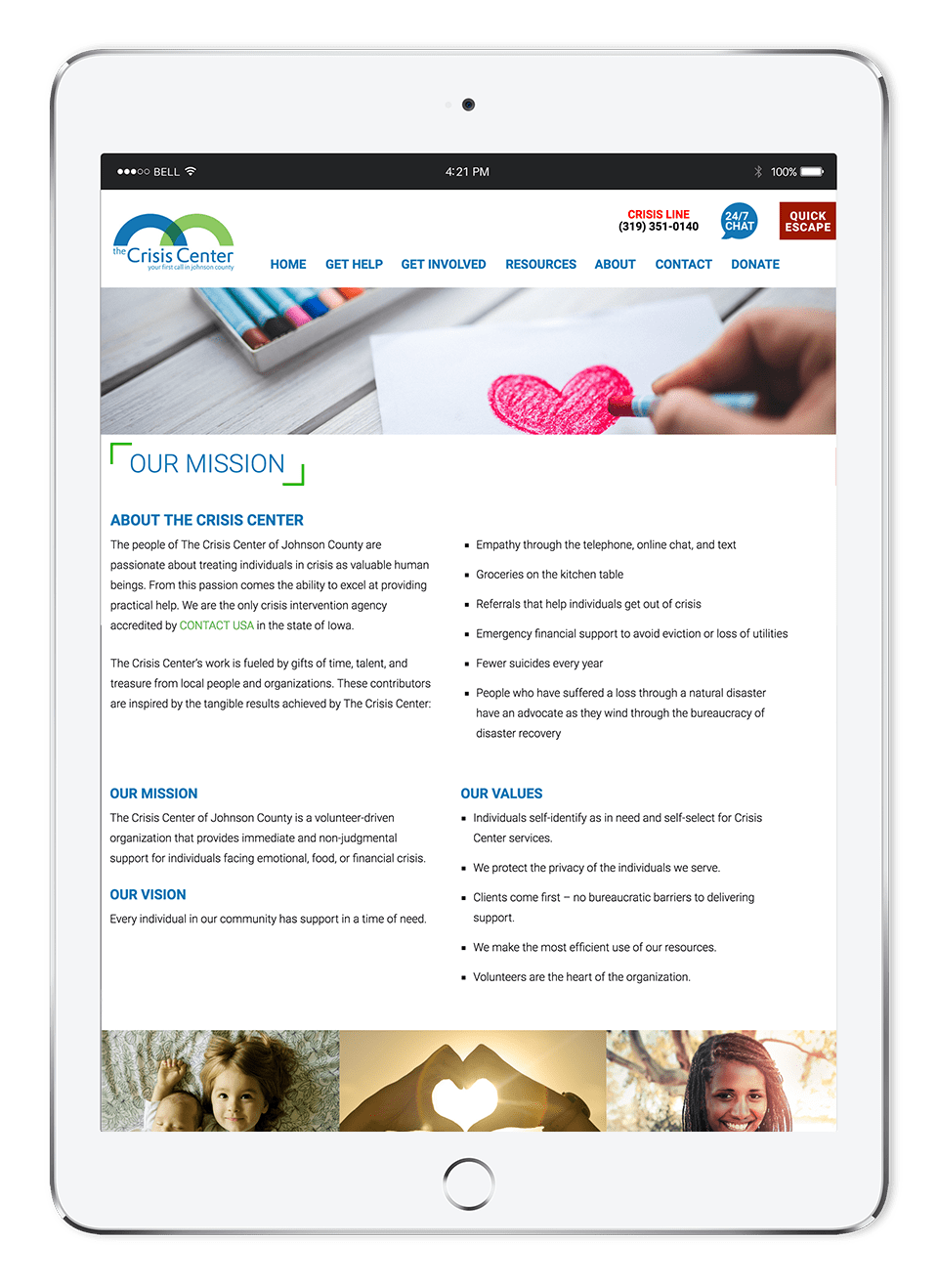 Outcome
The new Crisis Center of Johnson County's website features an easy navigation and ordered layout which allows visitors to quickly find help in times of crisis.  Links to the Crisis Hotline, emergency assistance, and food bank information drive the website, catering to the needs of those seeking help.  The website provides a plethora of resources and information on the many areas of service provided by the Crisis Center.
Donors can also use the website for online giving, pledging donations or to find out more about the many ways to get involved.  A mass of information, this website is a great tool for the Crisis Center to get information out quickly and provide crisis services at the click of a button!