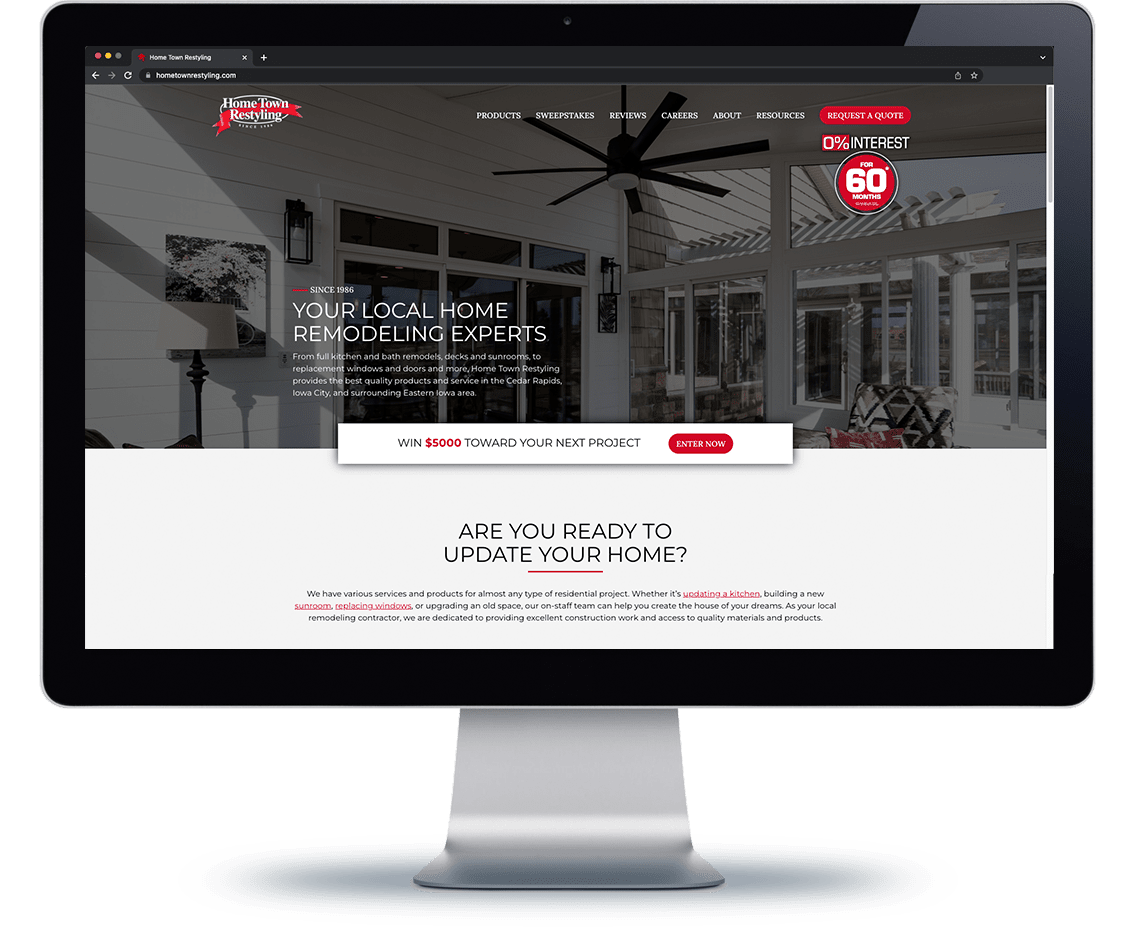 Project Brief
Home Town Restyling is a local home remodeling expert in the Cedar Rapids area. They provide expertise in full kitchen and bathroom remodels, decks and sunrooms, replacement windows, doors, and more!
The Home Town Restyling crew wanted a modern website that portrayed their remodel portfolios in the best way possible. They also wanted to add some new gorgeous photos that showcased the services they provide from kitchen remodels to decks to window replacements.
Client
Home Town Restyling
Hiawatha, Iowa
What We Did
Website Design (Kevin Mellen)
Website Development
Hosting & Support
Photography (Bill Adams Photography)
Lead Generation Integrations
Sweepstakes Signup Form
Visit Site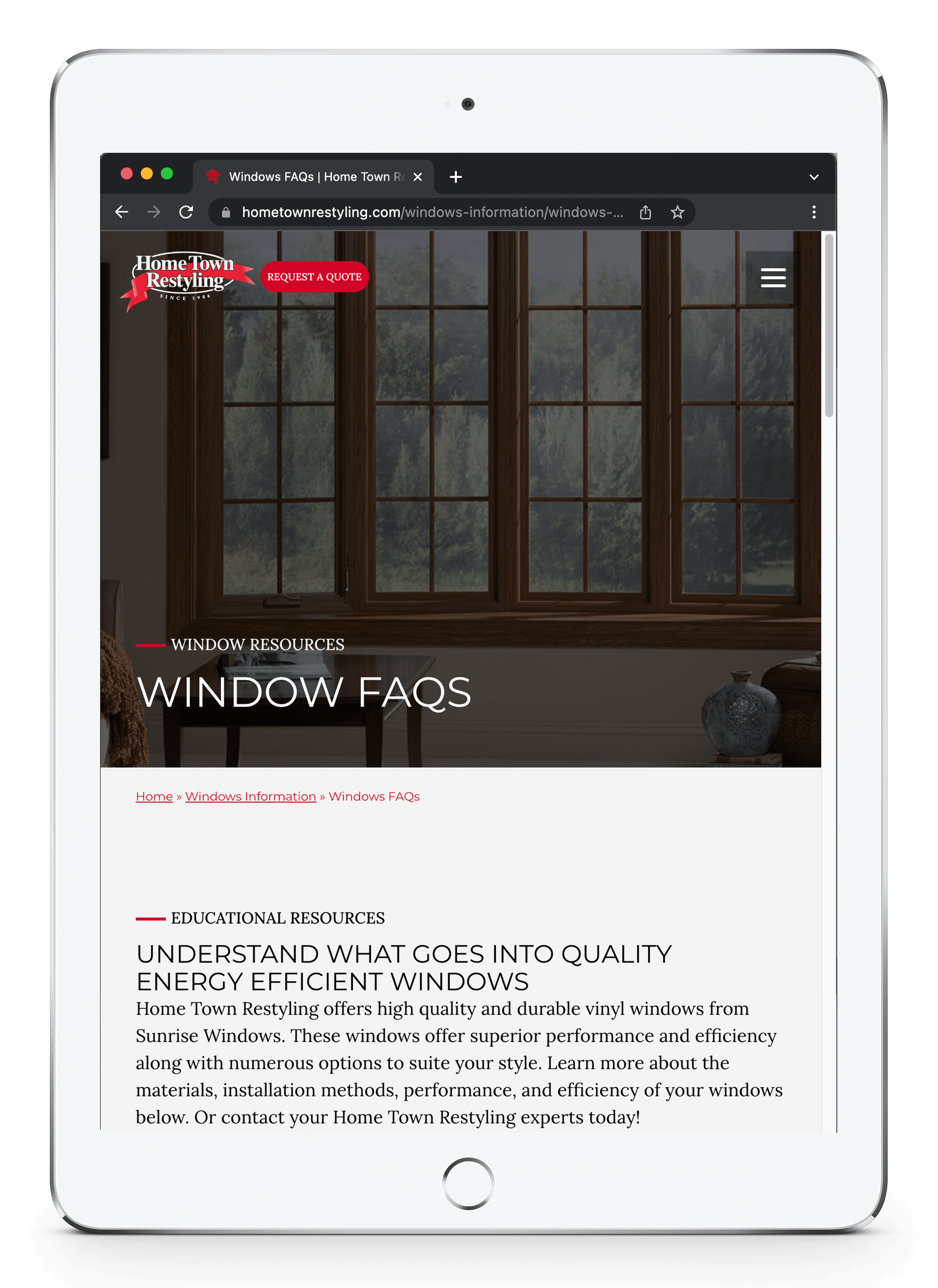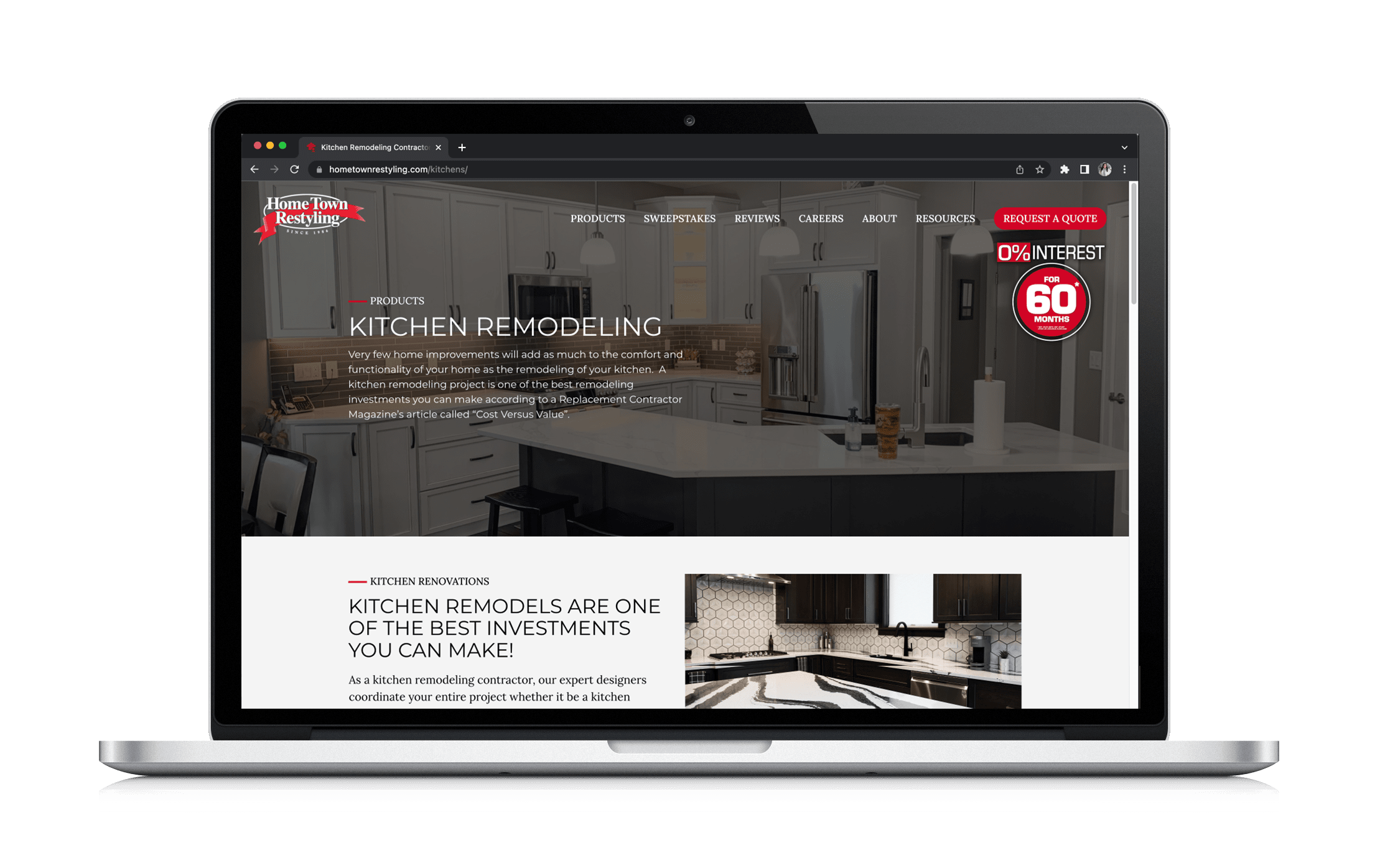 Outcome
The new website for Home Town Restyling features a clean, modern aesthetic that will drive traffic thanks to our design partner
Kevin Mellen
. They also have a great portfolio of new photos to display their services, thanks to
Bill Adams Photography
.
Home Town Restyling runs a very popular sweepstakes promotion through their website. Hopeful winners are now presented with a new sweepstakes form. A reworked site navigation also makes finding the product you're looking for quicker than ever. Their new website is now easy to navigate with all of the information you need at your fingertips!