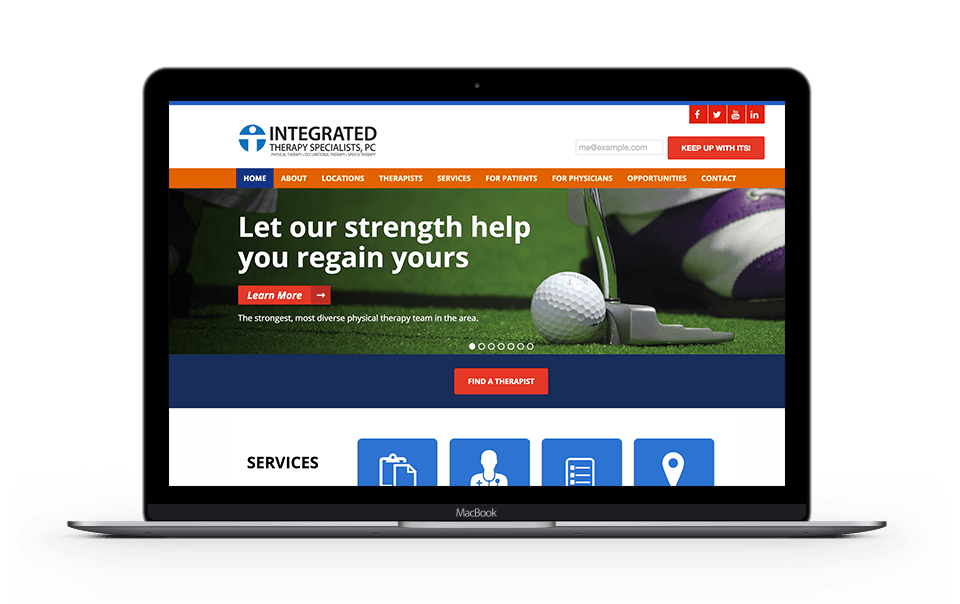 Project Brief
Integrated Therapy Specialists, PC, provides physical, occupational and speech therapy services in 14 clinics throughout eastern Iowa.  They  came to us for a website redesign to reflect their new branding and recently acquired offices.
Integrated Therapy was looking for a website with the ability to accept appointment requests for each location, to work easily on mobile devices, be a resource for patient information and forms and be easy to navigate and understand.
Additionally, the ITS team was looking for functionality that would allow search filtering by physician, office location, and area of specialty.
Client
Integrated Therapy Specialists, PC
Eastern Iowa
What We Did
Website Design
Website Development
Website Hosting and Support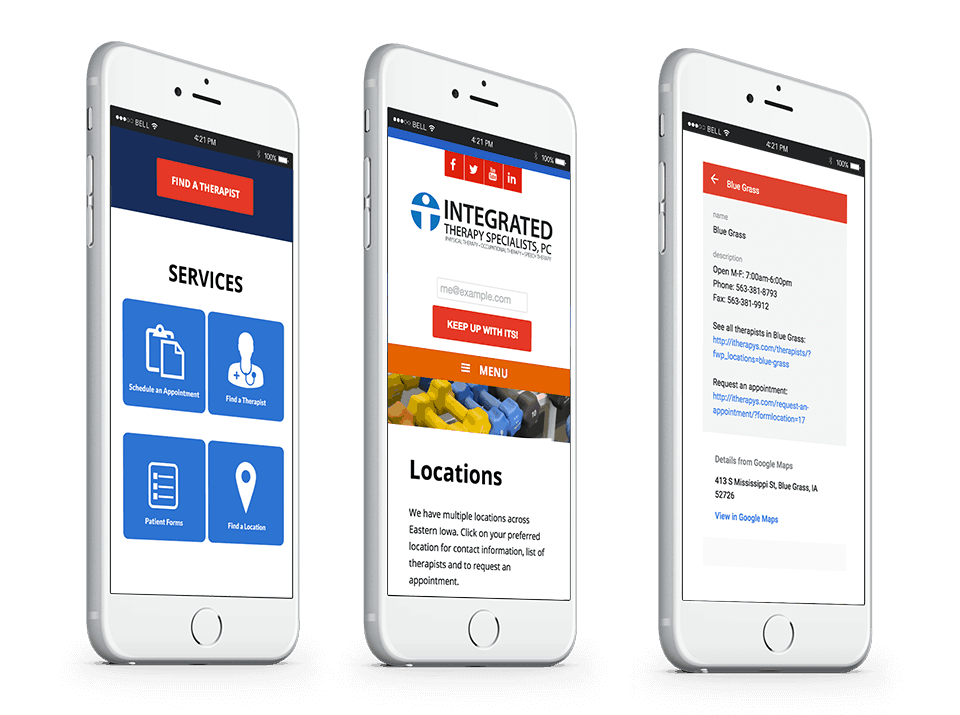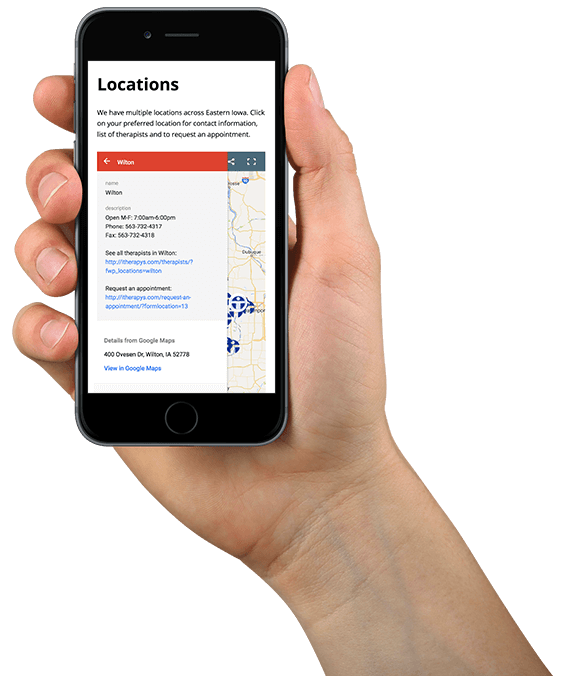 "If there is a perfect way to build a web site, they've mastered it. Wouldn't consider going anywhere else."
Stephanie Metnick
Marketing
Integrated Therapy Specialists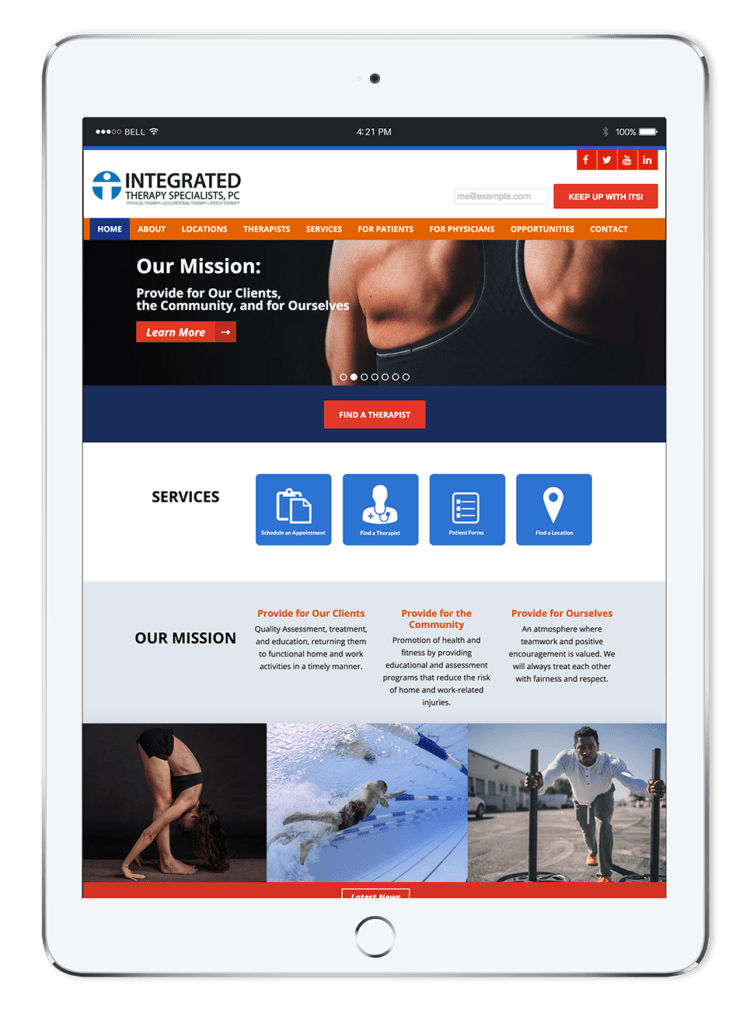 Outcome
On their new website, Integrated Therapy is able to highlight the many therapy services they provides.  The website is able to do so in a clean and easy to navigate interface.  Included in the new, modern and mobile friendly design is a host of useful information providing clients with an easily accessible resource to clinic information and patient forms.
The new website has made it easier for the ITS team to communicate and interact directly with their clients.
The staff at Integrated Therapy Specialists is able to retrieve appointment request forms directly from the website, at a specific location requested by the user.  Users are also able to search for a desired therapist with the robust filtering function that considered all of ITS's suggested criteria including therapist, location and area of specialty.