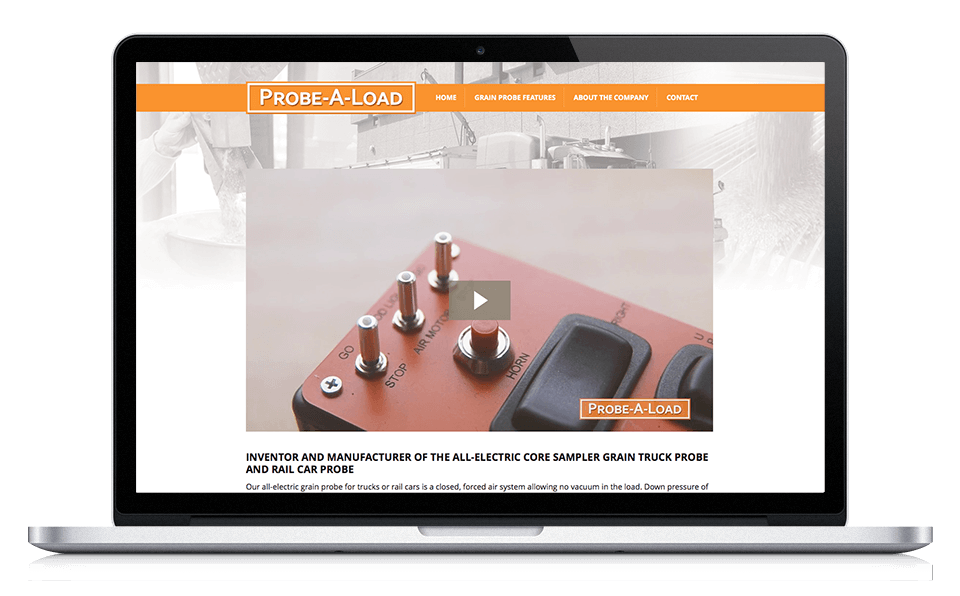 Project Brief
Probe-A-Load is a leading manufacturer of agricultural equipment. Their signature product, a grain sampling probe, is sold world-wide and has been for many years.
They wanted a redesign of their old website which better represented their brand, with application of the product features and inclusion of a video showing the probe at work. It was important for them to have a website that communicates the benefits of their probes and explanations of operation.
Client
Probe-A-Load
West Liberty, Iowa
What We Did
Website Design
Website Development
Video Production
Visit Site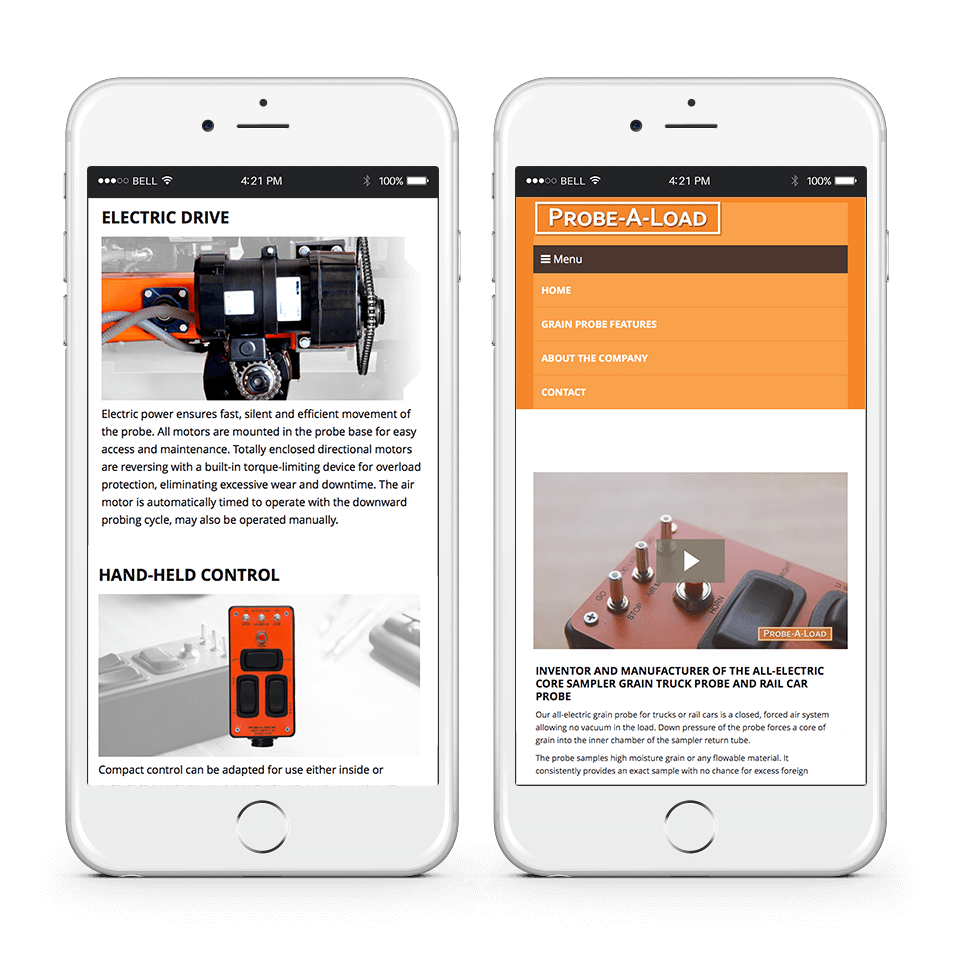 "Extremely helpful, professional & creative!" Norm Nicol
Owner
Probe-A-Load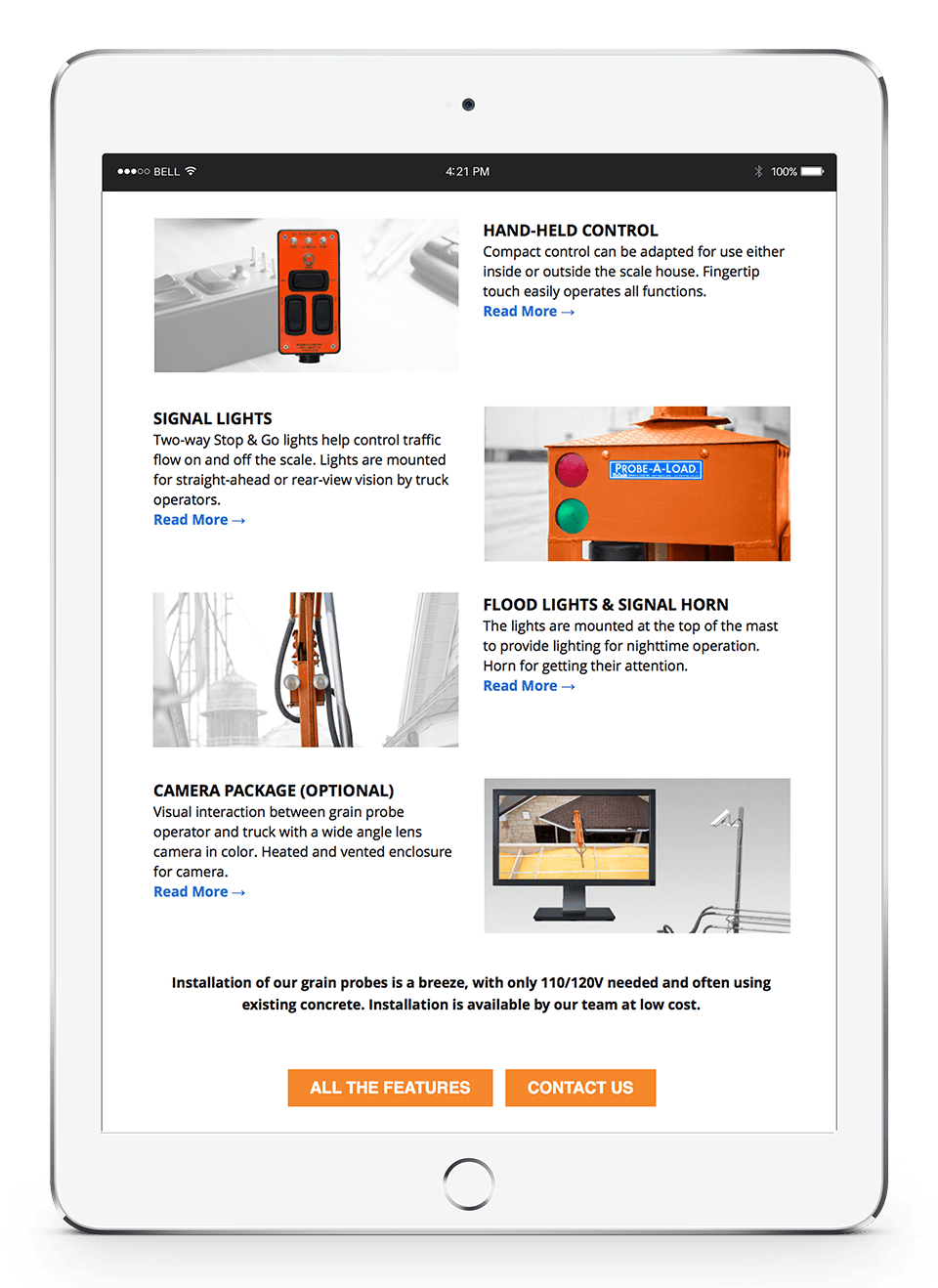 Outcome
We designed a clean, easy to navigate website with a video feature and highlighted information and photos of their grain truck and rail car probes. The many visual elements of the new website make it easier to understand Probe-A-Load's grain probes and how they work.
As an innovator in the industry and leader in technology for grain probing, Probe-A-Load's website is visited often by users world-wide. The site's clean layout makes it easy for users to find what they need quickly!