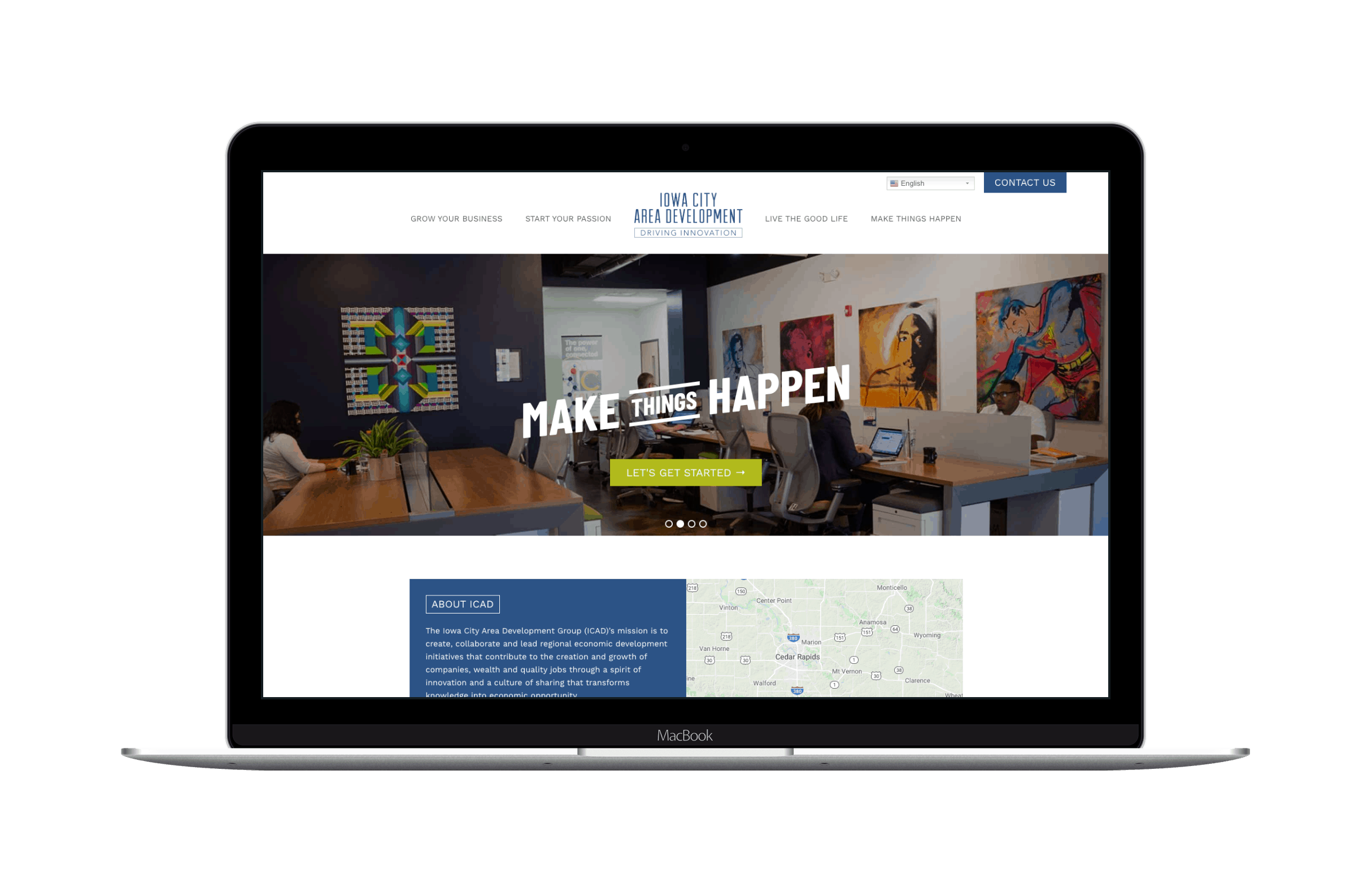 Project Brief
We worked together with our web design partner in Iowa City, Kevin Mellen, on this project to completely revamp the Iowa City Area Development (ICAD) website.
ICAD wanted to refresh their online presence and introduce a new website design for their clients and investors. Working with Creative Mellen as the project lead, we built a new site that is robust, easy for their staff to update, and looks great.
Client
Iowa City Area Development (ICAD)
Iowa City, Iowa 
What We Did
Website Development
Website Hosting & Support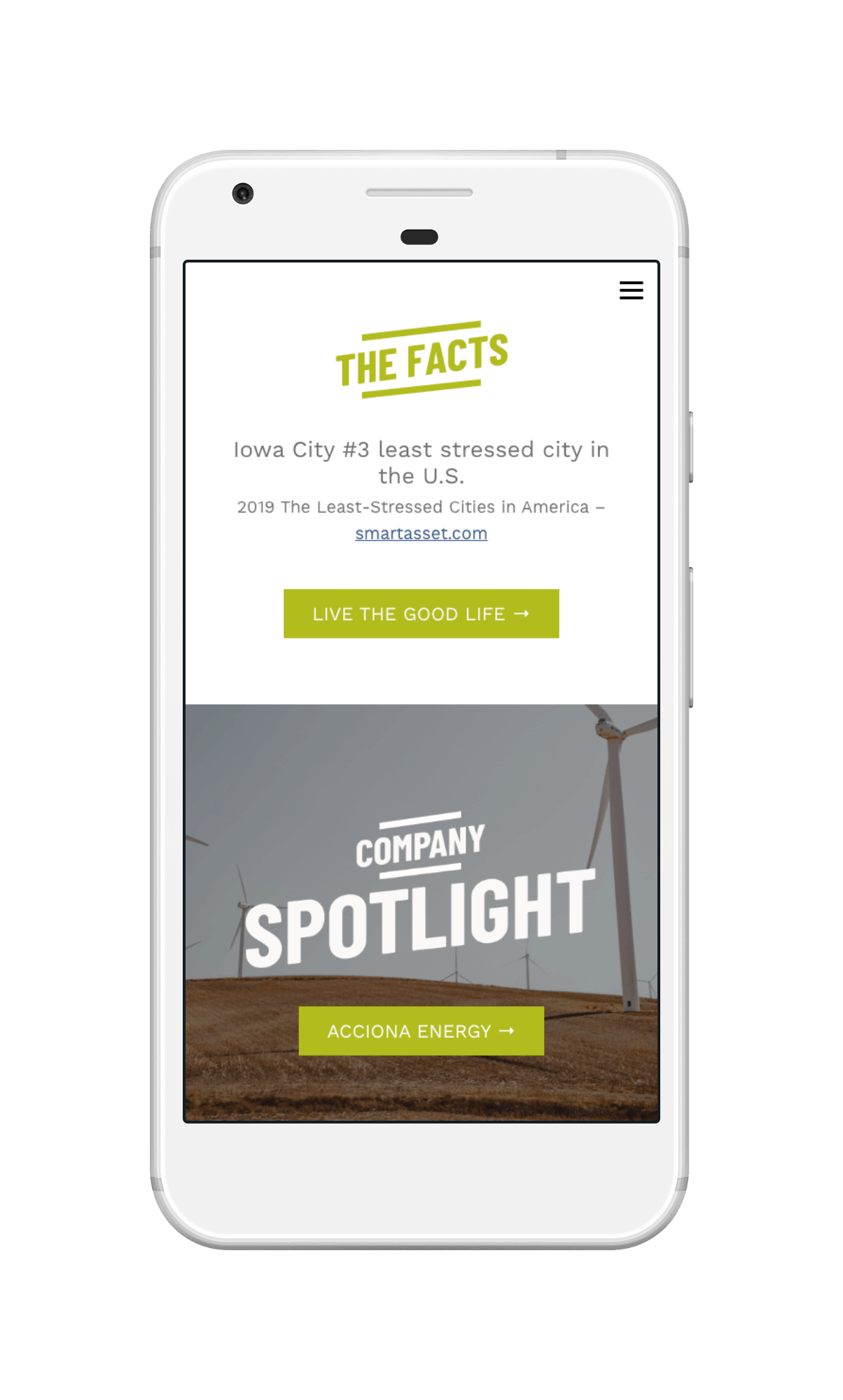 "The team was amazing to work with. They listened to our ideas and knew how to make our site even stronger with a great interactive design."

Kate Moreland
Vice President
Iowa City Area Development Group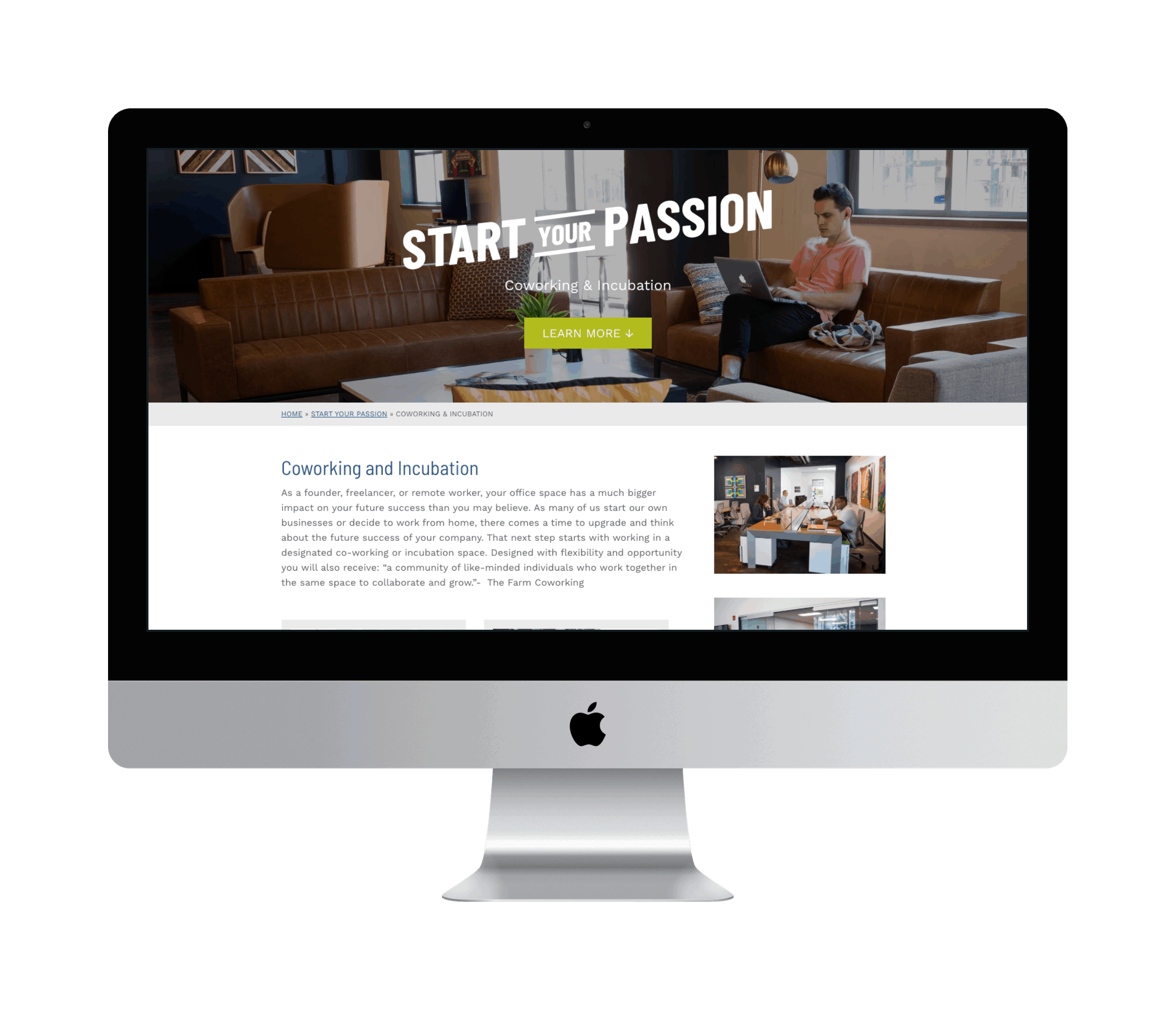 Outcome
The new website brings an updated design to ICAD's web presence. The site offers a wealth of information for entrepreneurs and businesses that are starting or expanding in the area.
Businesses looking to relocate in the Iowa City area can search for potential construction sites or existing properties on the embedded LOIS search. We're proud to build and maintain this website for a renowned local organization.