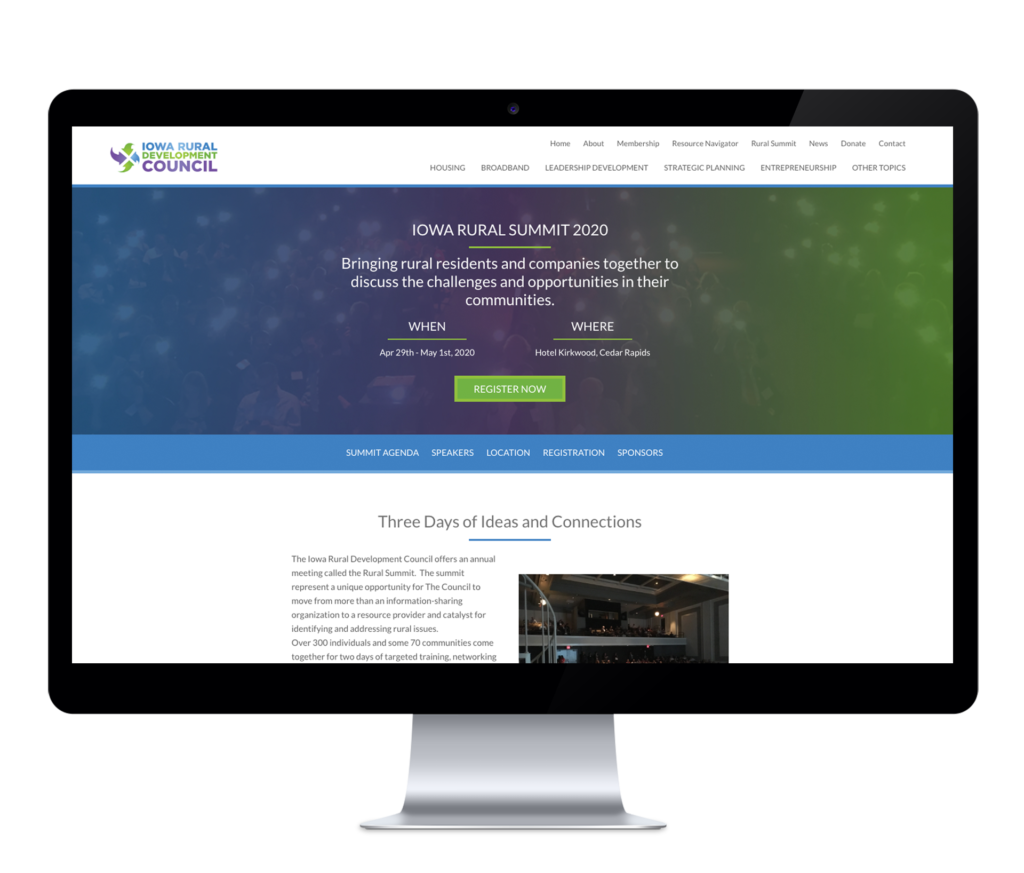 Project Brief
In collaboration with our web design partner Creative Mellen, Big Imprint built a fresh new website for the Iowa Rural Development Council
The Iowa Rural Development Council is instrumental in the collaborative efforts of small rural towns across the state.  The council hosts an annual summit that brings together individuals from more than 60 rural communities.    Because of the wide reach of the council and its efforts to bring rural communities together, they were in need of a better website that effectively communicated the initiatives and tasks they are currently tackling.
Client
Iowa Rural Development Council
Iowa
What We Did
Website Design
Website Development
Ecommerce for Donations and Summit Registration
Website Hosting & Support
Visit Site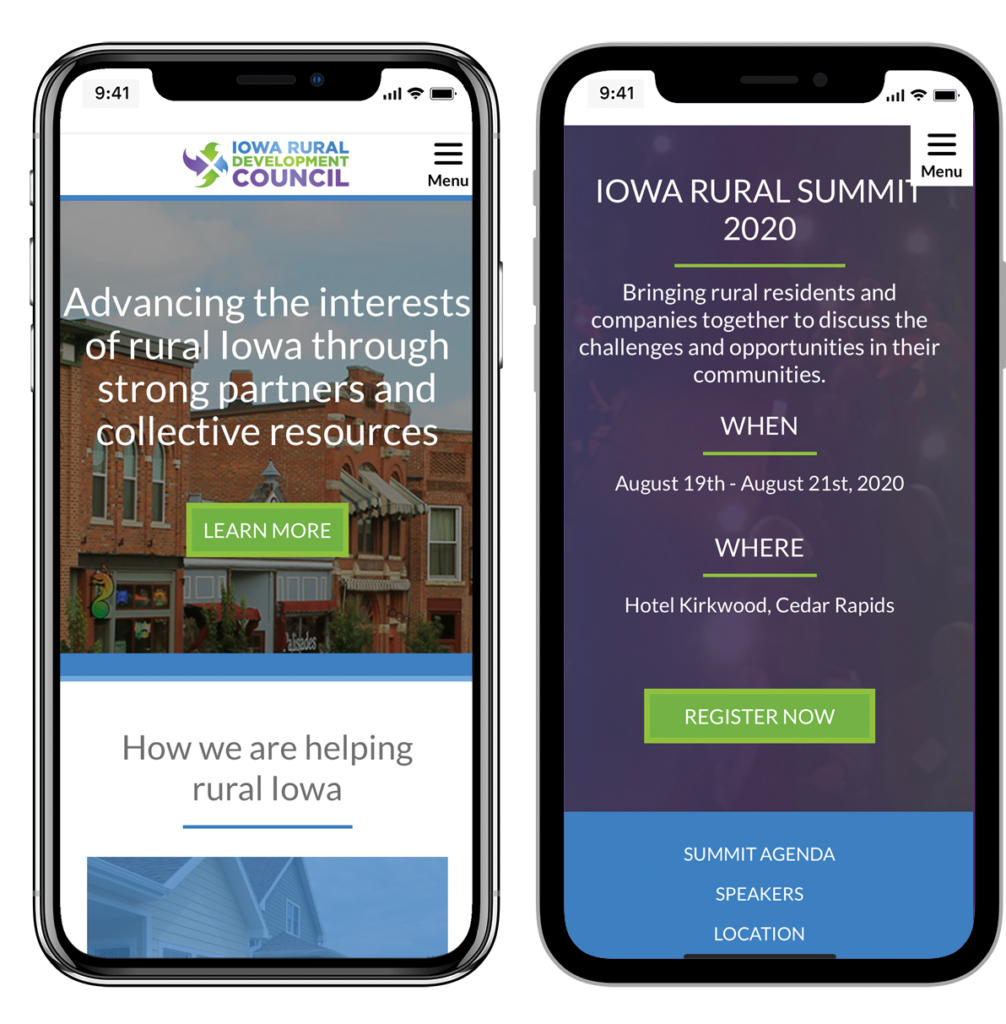 "We are so thrilled with the work that Big Imprint has done revamping our website.  Their ability to weave in our ideas and hopes/dreams into a highly-functional website that meets many needs was exceptional.  They are now our go-to team!!"   – Bill Menner, Executive Director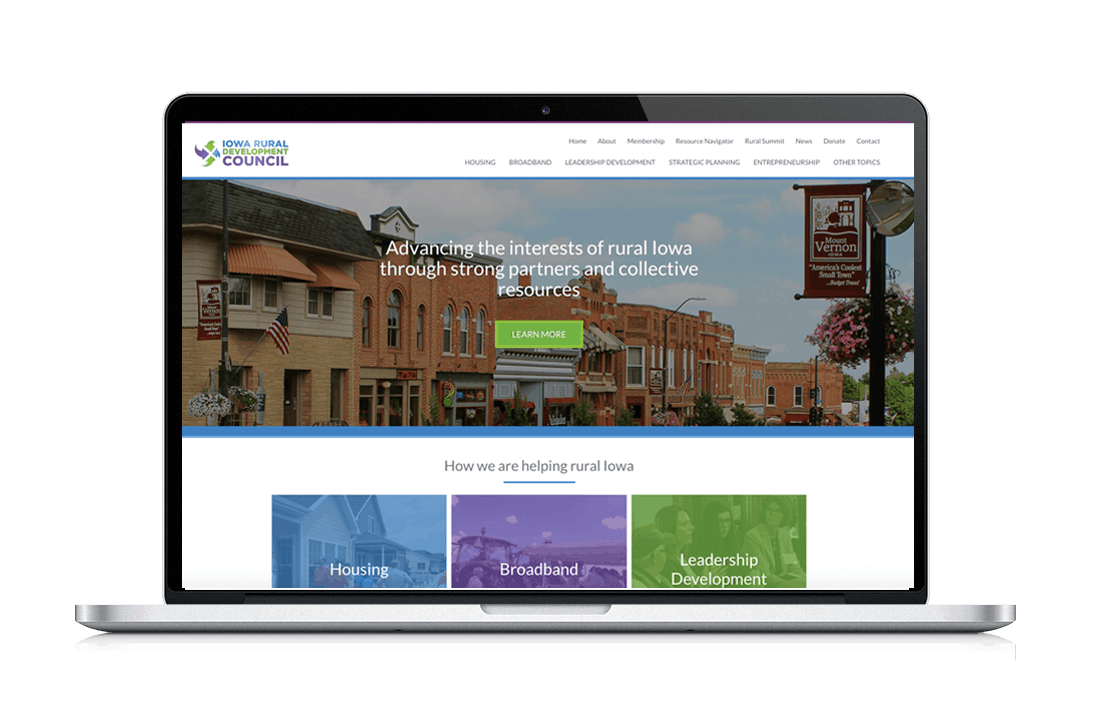 Outcome
Iowa Rural Development Council's new website features a lot of great information and resources for rural communities around Iowa.  Additionally, it's easy to use and update on the user end which was a main priority for the council. The website also includes a donation form and a landing page for the annual Rural Summit.
The Summit page includes speaker information, summit agenda, and online registration for the Summit.
All of these features make the website a great tool for the Council to communicate with its members.