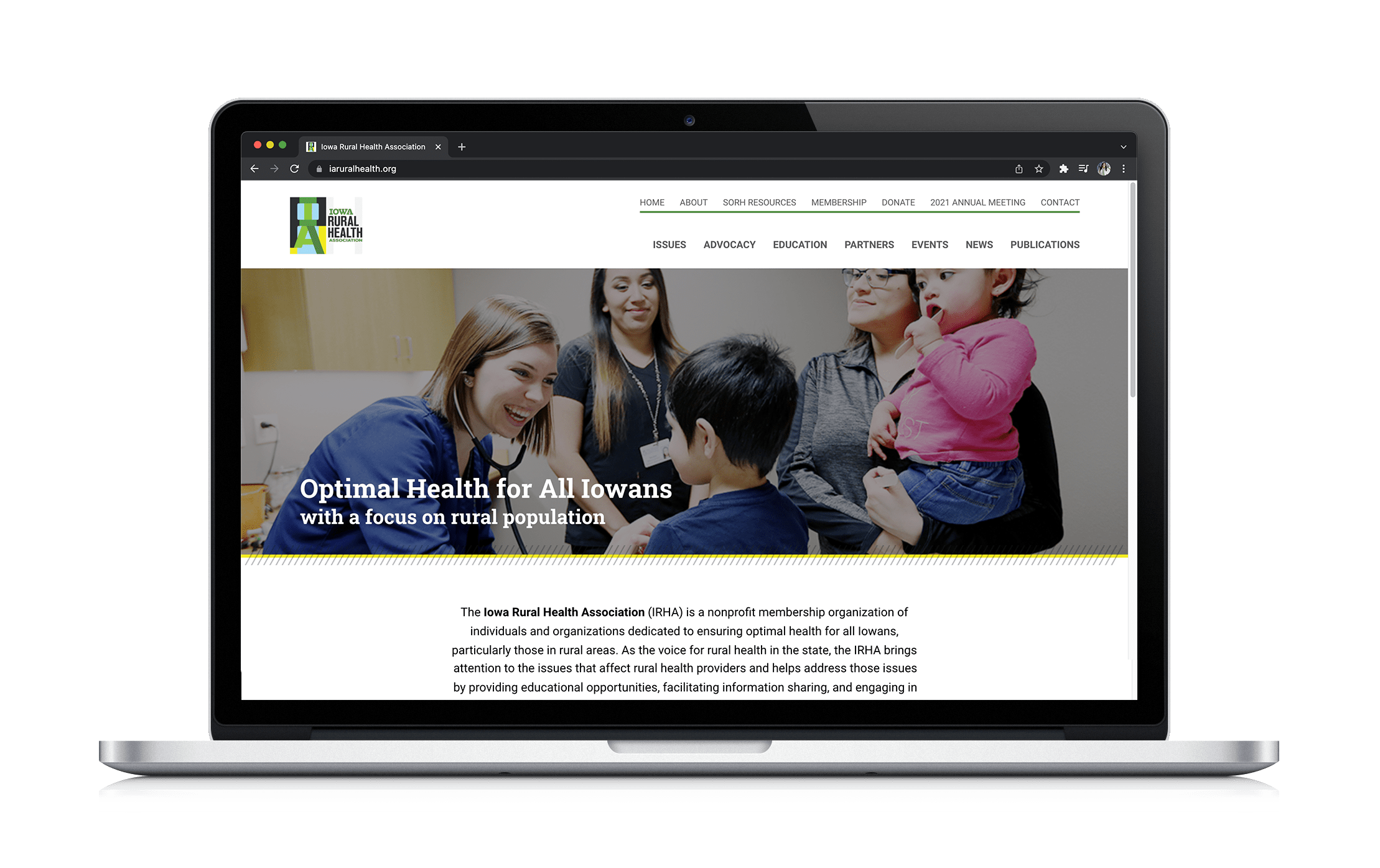 Project Brief
Iowa Rural Health Association needed a refreshed, modernized website to improve both the user experience for site visitors and the site management for their organization. They also wanted a more efficient donation processing system on their website.
Client
Iowa Rural Health Association
West Des Moines, Iowa
What We Did
Website Design
Website Development
Website Hosting
Donation Processing
Visit Site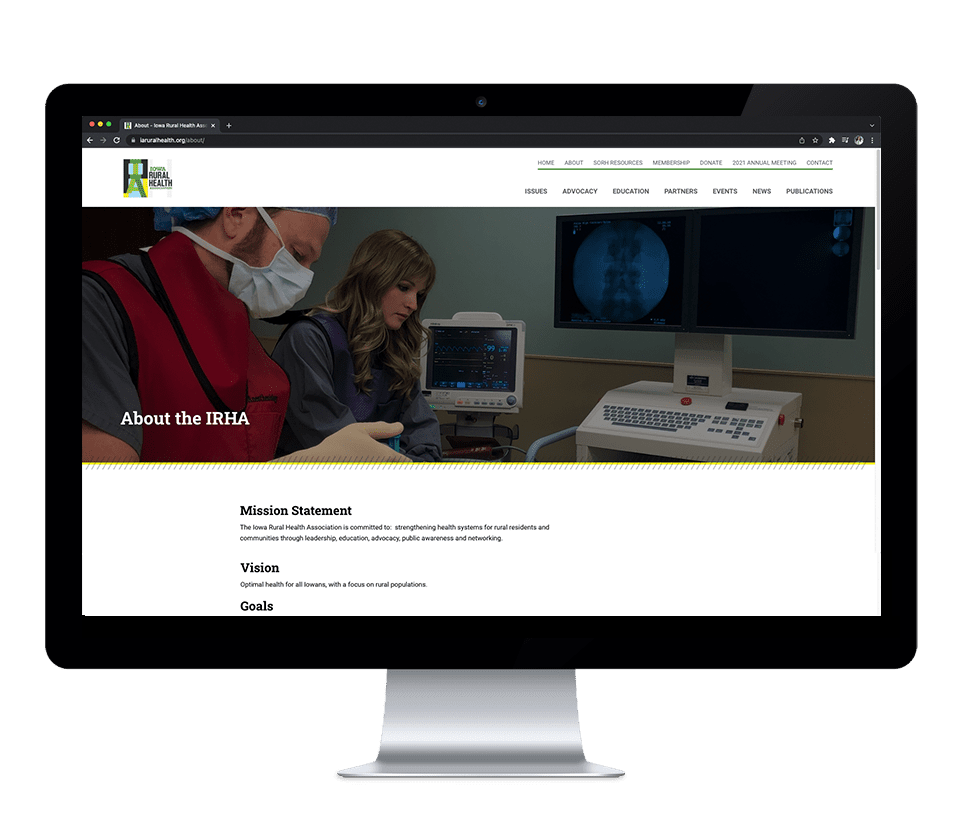 "We are so thrilled with the work that Big Imprint has done revamping our website.  Their ability to weave in our ideas and hopes/dreams into a highly-functional website that meets many needs was exceptional.  They are now our go-to team!!"– Bill Menner, Executive Director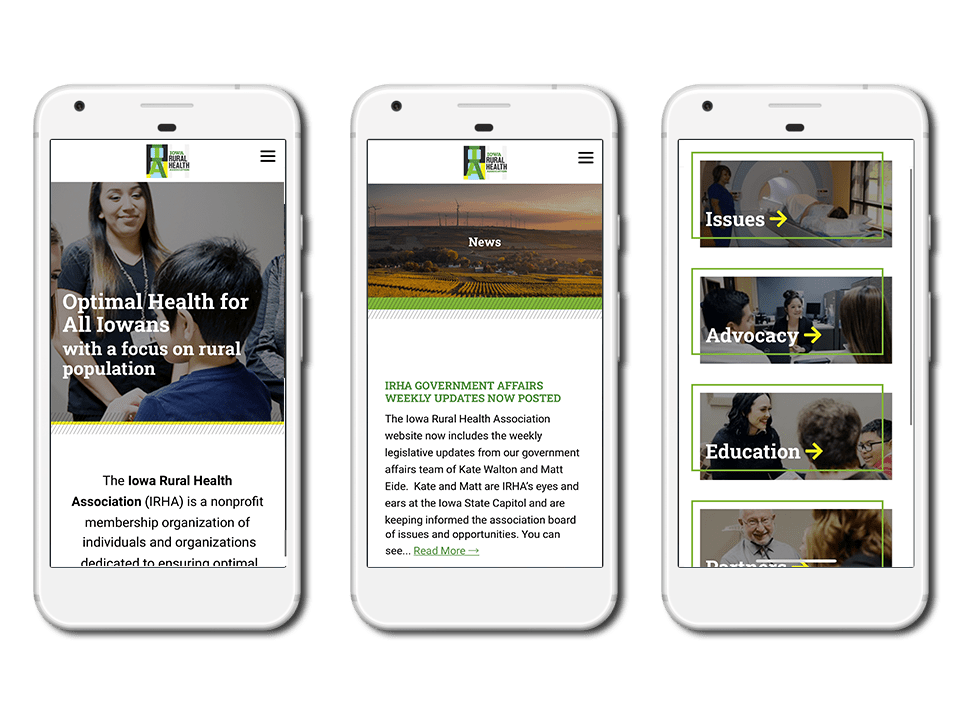 Outcome
The design came out exactly as the Iowa Rural Health Association wanted with a fresh and modernized design. The user experience for both site visitors and the site management team was improved! The website can now be easily updated by the client. Members can now sign up and pay right on the website.