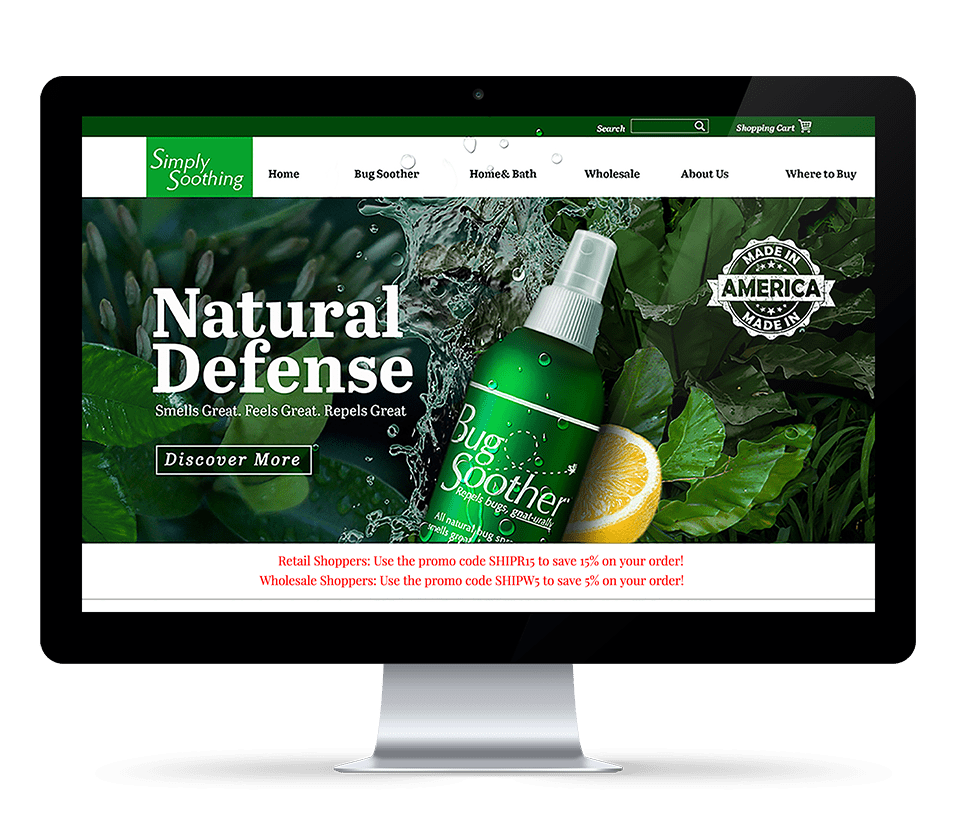 Project Brief
Simply Soothing needed a modern, mobile friendly, e-commerce website to showcase and sell their incredibly popular Bug Soother® product. The website needed to handle both retail and wholesale orders and include a store locator.
As the company continued to grow and orders for Bug Soother® expanded nationwide and then worldwide, Simply Soothing realized the need for a more robust website e-commerce solution. They were also in need of a place for customers to see all of the products offered by Simply Soothing and learn more about the company and its brand.
The need for more accessible information to its customers, easy online ordering, and marketing communication through blogging made a new website redesign necessary.
Client
Simply Soothing
Based in Columbus Junction, Iowa 
What We Did
Website Design
Website Development
Website Hosting and Support
E-Commerce
SEO (Search Engine Optimization)
Marketing Consulting
Brand Identity
Trade Show Design
Print Design, Online Marketing
Visit Site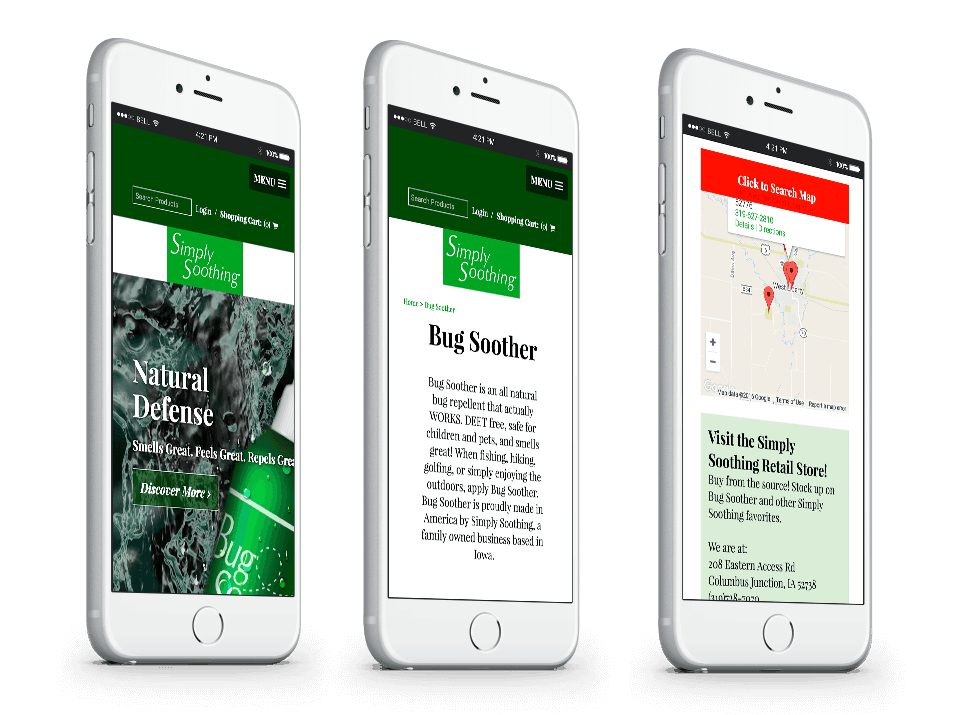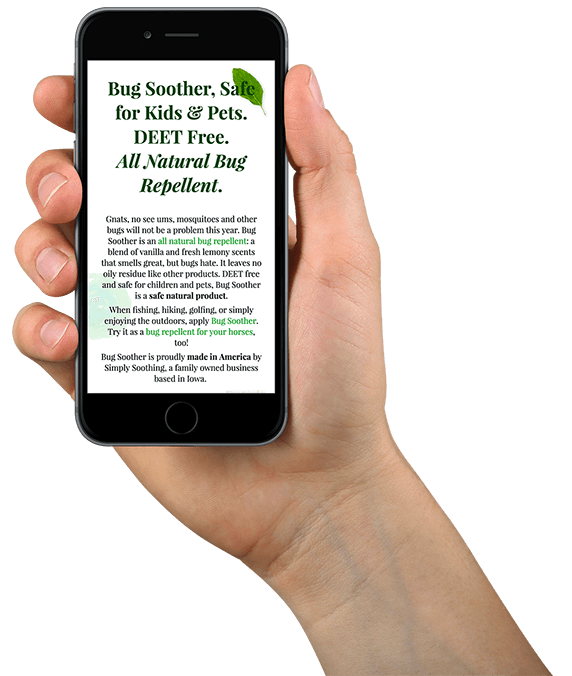 "Love the web site. Love all the work you have done. We have been so impressed."   Freda Sojka
Creator of Bug Soother®
CEO of Simply Soothing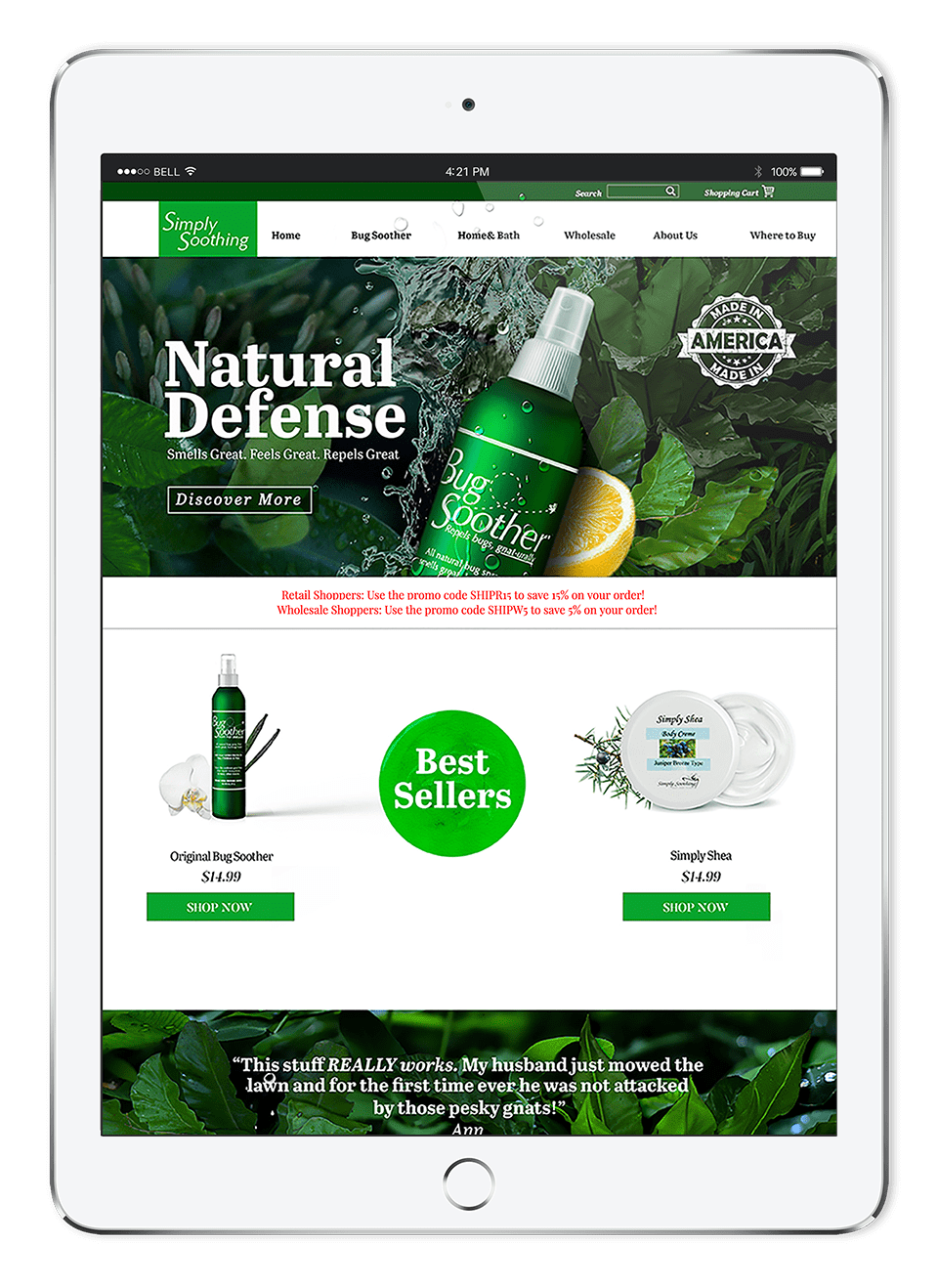 Outcome
Since the launch of Simply Soothing's new website, online sales have skyrocketed. The website handles sales from both retail and wholesale customers, has a store locator for quick store searches, many features for wholesale customers including a branding page for easy download, and a recently added blog and news section.
With the addition of wholesale ordering on the website, Simply Soothing was able to streamline its process from phone and email orders to mostly online ordering. This new process helped eliminate the burden of backlogged phone and email messages from wholesale accounts.