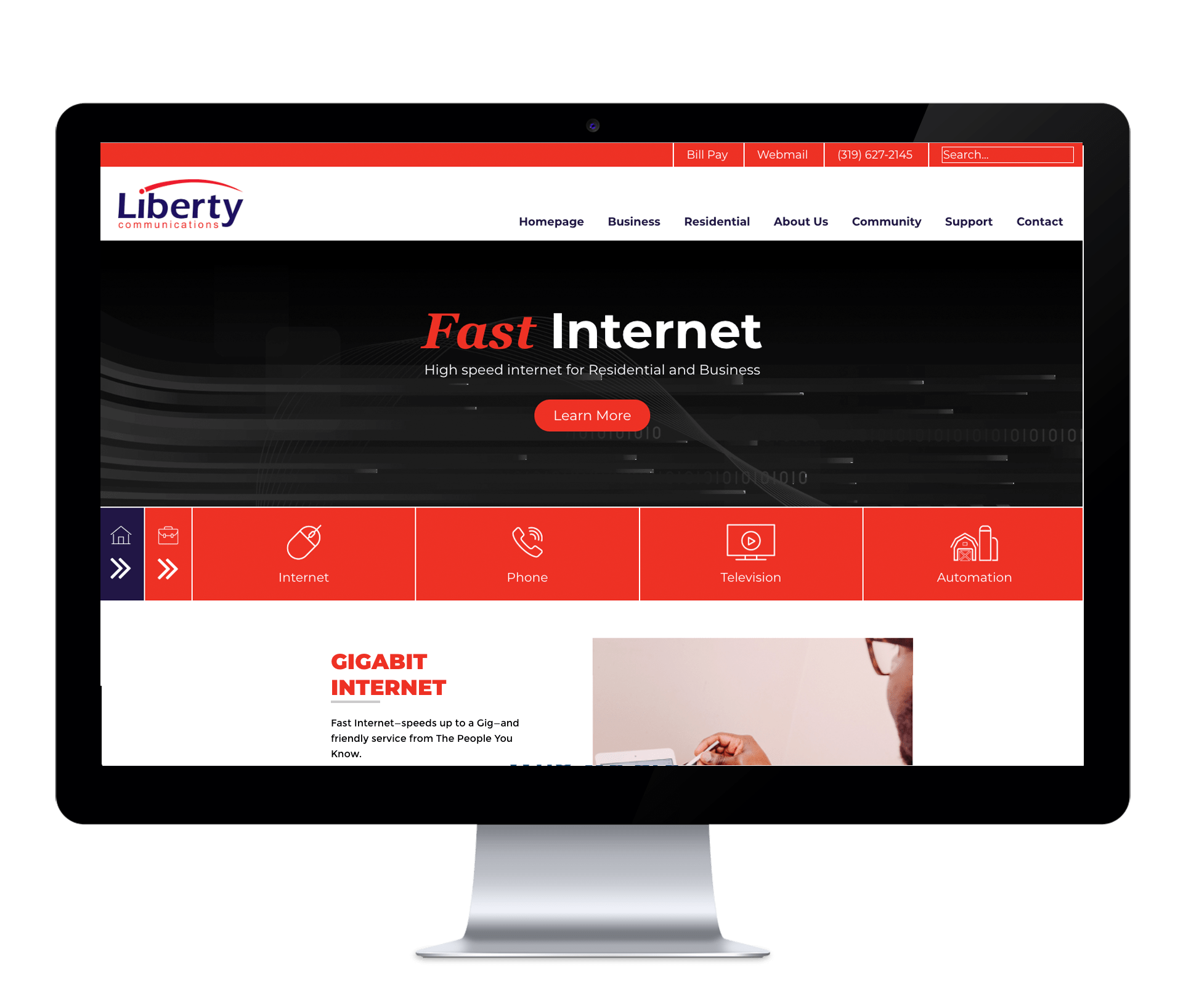 Project Brief
Liberty Communications is a local telecom that serves the communities of West Liberty and West Branch, Iowa. Founded in 1899, the company has been a pioneer in rural telecommunications for decades. In 2015 they were one of a very few rural telecoms to began offering Gigabit Internet services. In 2017 they received Smart Rural Community designation for their success in bringing broadband Internet service to the community. With the majority of their network upgraded to fiber, Liberty Communications continues to be a leader in the telecom industry.
Big Imprint designed and built a new website for Liberty Communications that reflects their focus as a premier broadband provider, lays out their wide variety of services in an easy-to-read format, and even lets prospective new customers search their address to see if fiber Internet service is available in their area.
Client
Liberty Communications
West Liberty and West Branch, Iowa
What We Did
Website Design
Website Development
Service Address Lookup System
Visit Site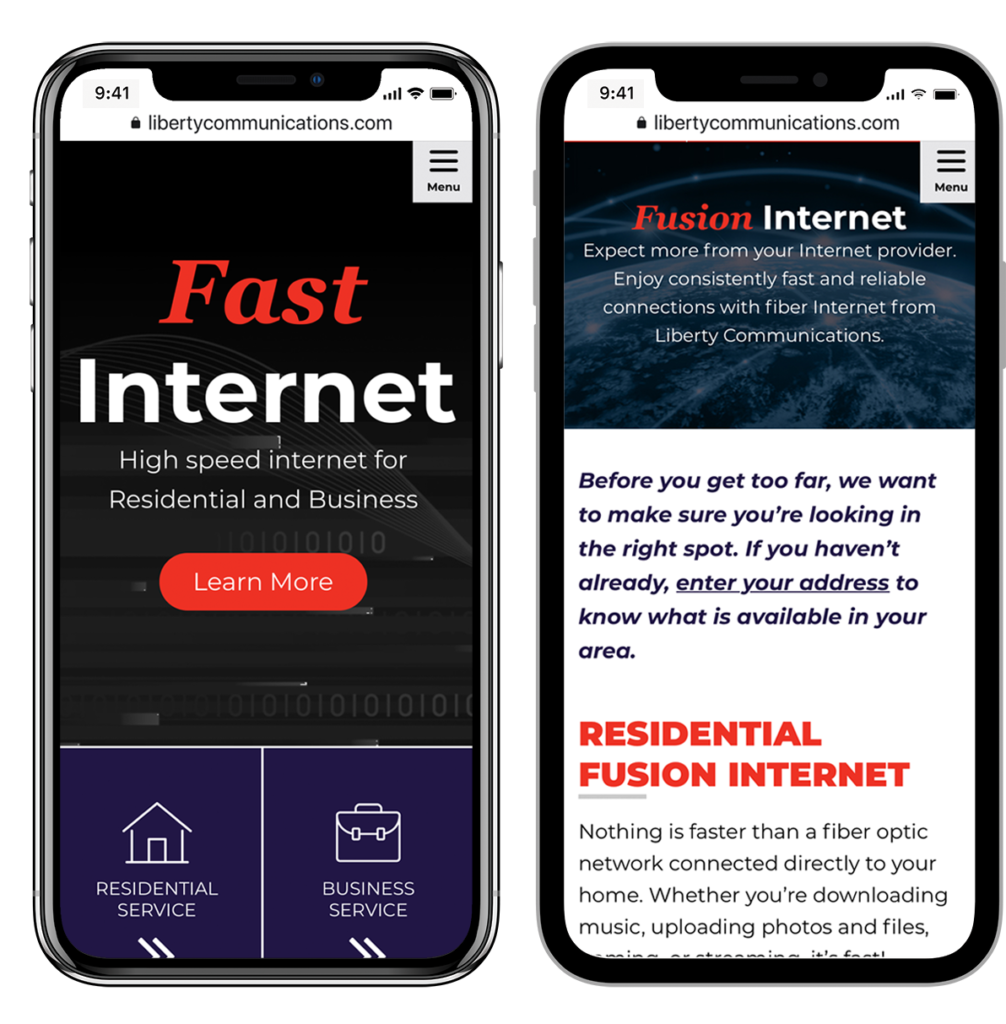 Outcome
Liberty Communications serves both commercial and residential customers, so our first step was to determine how to reach those two different audiences on a single website while eliminating any possibility for confusion.
Over the course of several strategy meetings with Liberty's team, it was decided there would be a navigation section prominently on the homepage that distinguished between business and residential customers. This clearly directs people to the appropriate section.
In order to assist their sales team with reaching new potential customers, Liberty Communications wanted residents to be able to search their address to know if they have fiber service available to them. We built an address lookup form that auto-completes addresses and quickly relays if the address has fiber services available. Then it directs them to the appropriate sales page for a frictionless sales process!
We also built an Internet package recommender as another sales tool. A form collects information on the customer's Internet usage and offers them a recommendation for which Internet package would fit them the best.