Project Brief
A great tool for those seeking help from a wide range of sources, LMC Resources is an organization providing a network of assistance to the community.
LMC approached us with the need for a more visual approach to their resource listing.  Previously a database chart listing, they were wanting a better way to show the resources information to users searching for specific help.
Client
LMC Resources
Muscatine, Iowa
What We Did
Website Design
Website Development
Database Management
Website Hosting & Support
Visit Site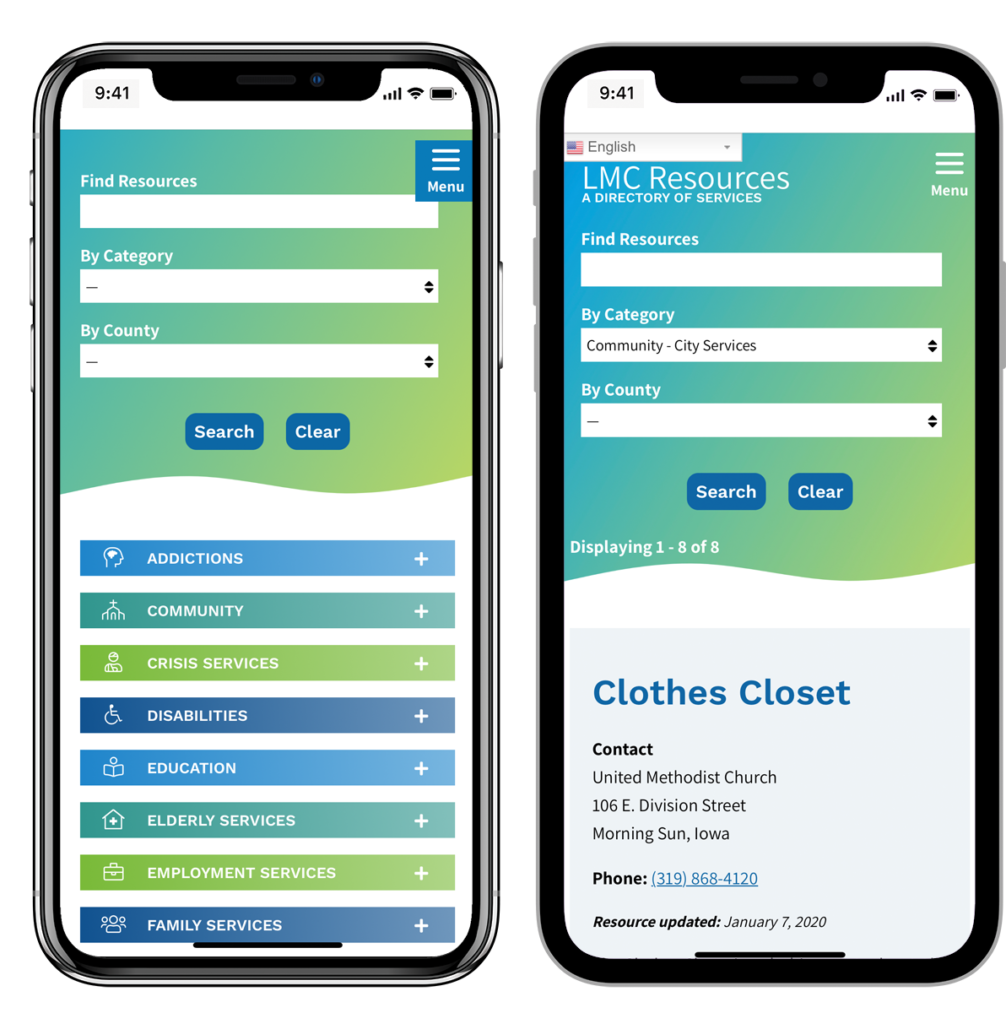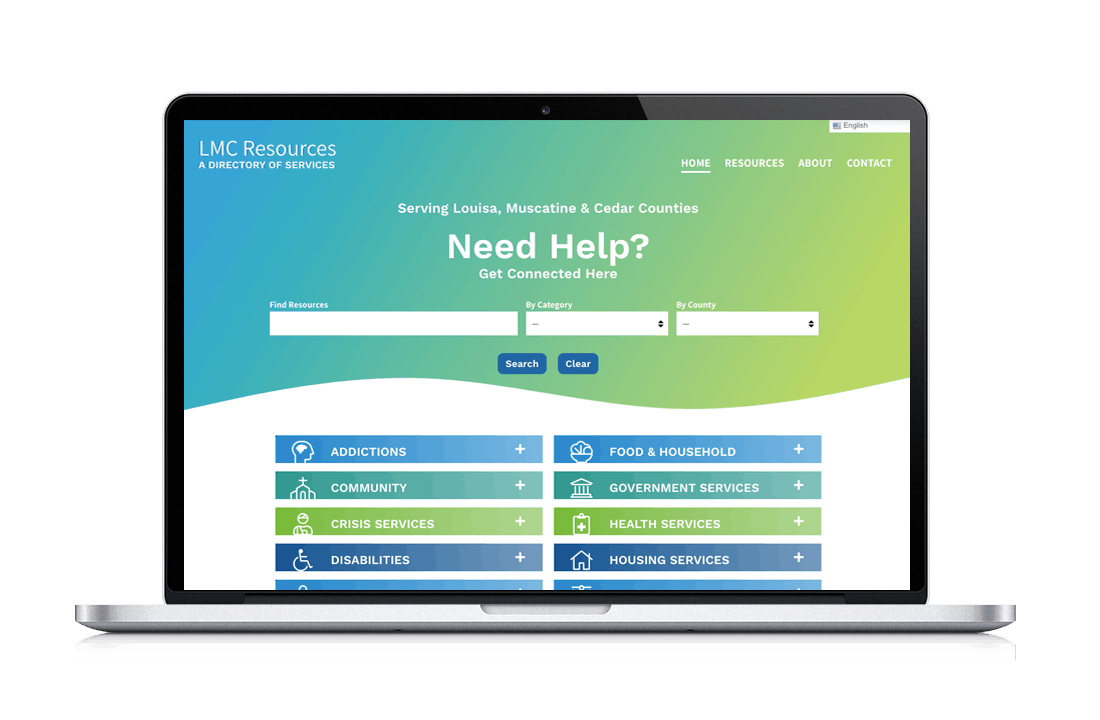 Outcome
We built a beautiful database-driven resource directory.  The website combines smooth aesthetics, with easy navigation and robust functionality.
The user can easily find a resource by navigating through the top-level resource listing,
scrolling to a subject matter, and viewing a list of specific resources. As a resource provider in the community, this new website allows easier and quicker guides to finding the right help when you need it!