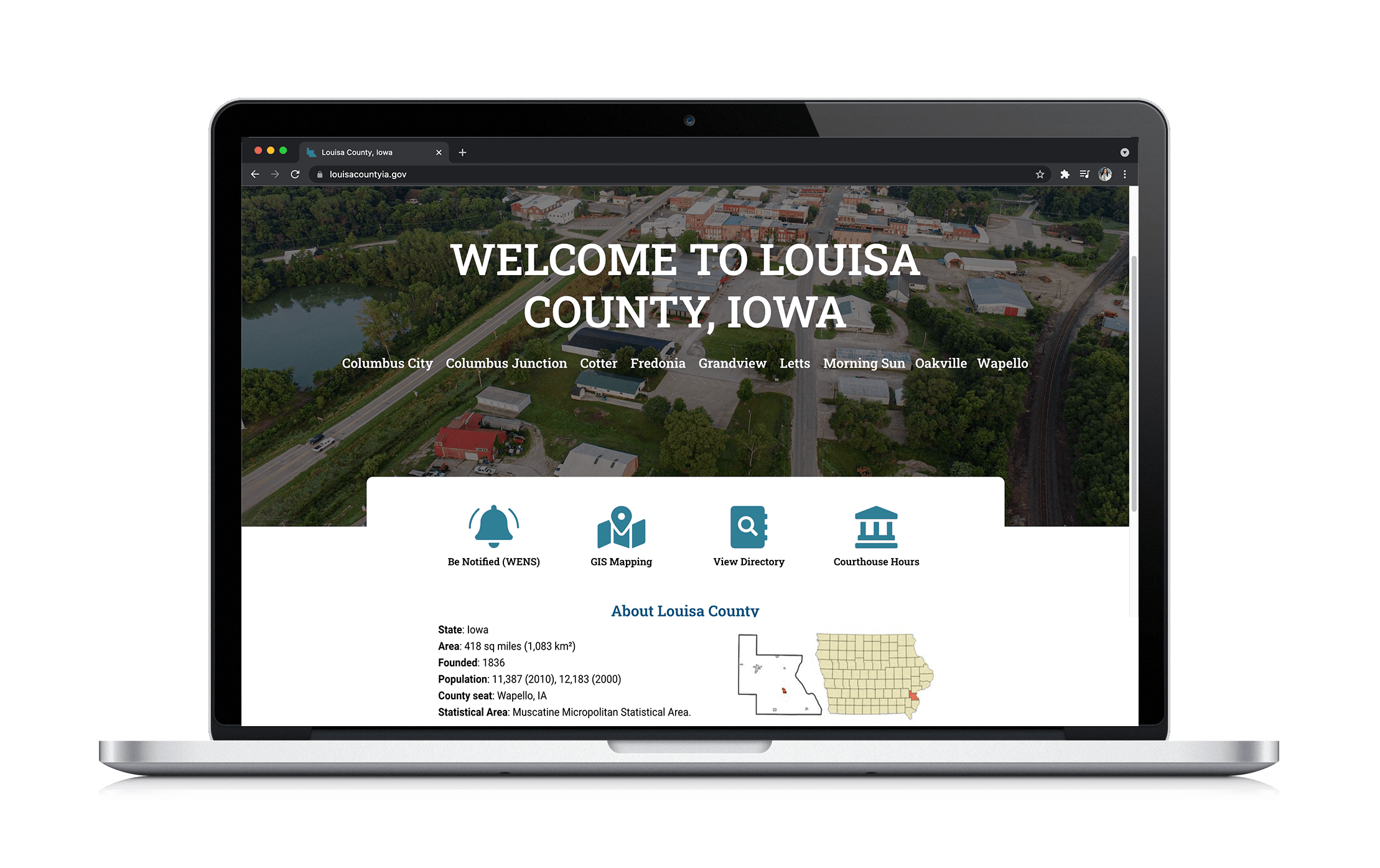 Project Brief
Louisa County has nine towns within its community including Columbus City, Columbus Junction, Cotter, Fredonia, Grandview, Letts, Morning Sun, Oakville, and Wapello.
They needed a modern, mobile and user friendly website that makes it easy for people to find the information they need. Creative Mellen our website design partner helped us achieve this very look.
The need for more accessible information to its community members, easy ways to contact department heads, and a simple easy to understand navigation made a new website redesign necessary.
Client
Louisa County
Based in Wapello, Iowa 
What We Did
Website Design
Website Development
Website Hosting and Support
Visit Site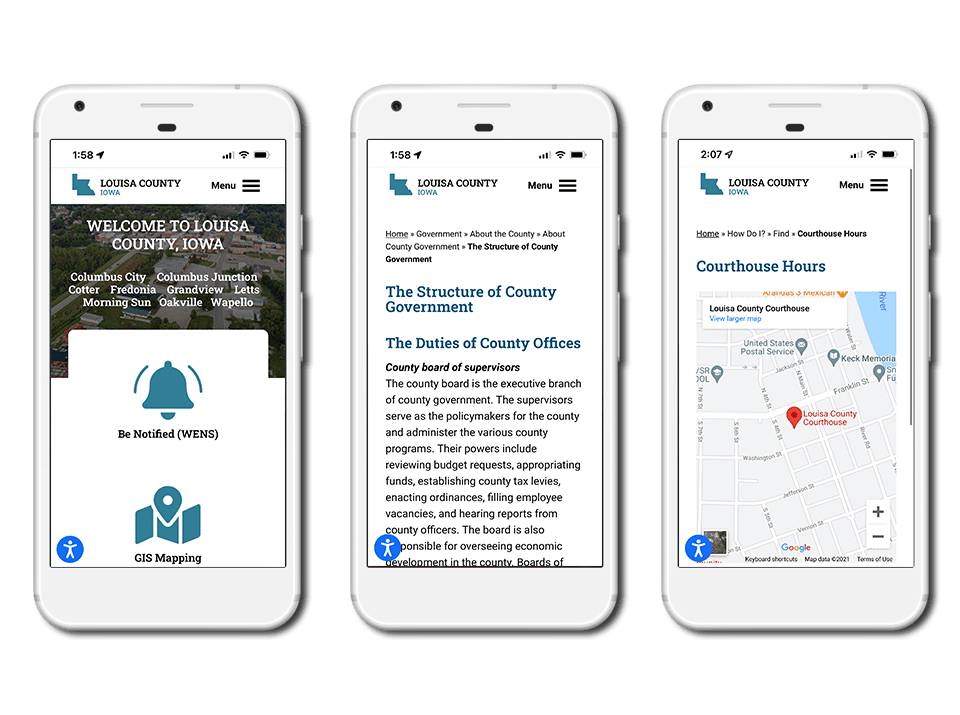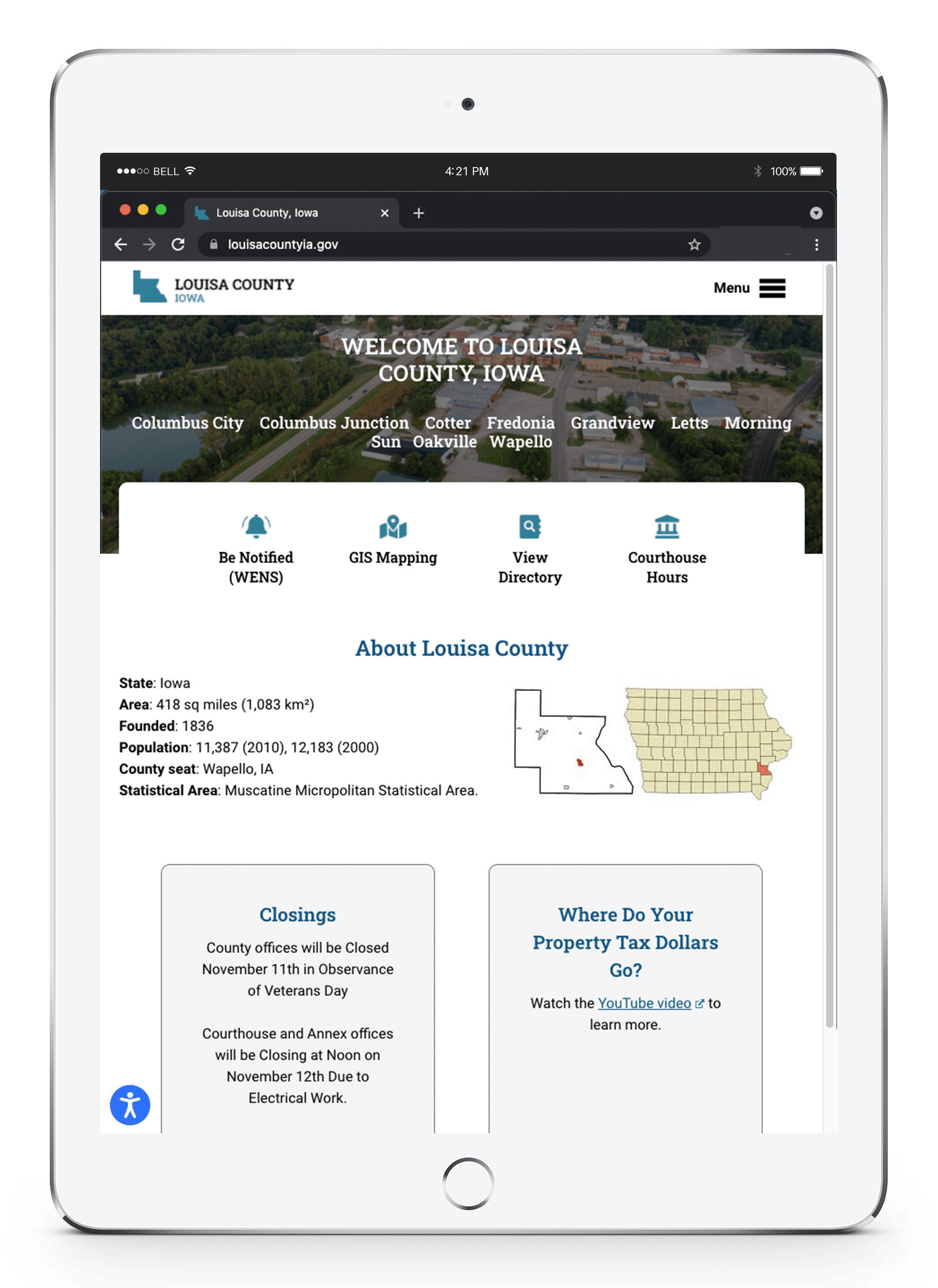 Outcome
The launch of Louisa County's website brought a modern looking and user friendly website. The website has a magnitude of information in an appealing and easy to find way. It showcases important county information and highlights the communities within Louisa County on the front page. The users now have all the necessary information right at their fingertips, and the ability to contact the department they want to reach right on the department page. Our partner
Creative Mellen
designed the website for Louisa County.