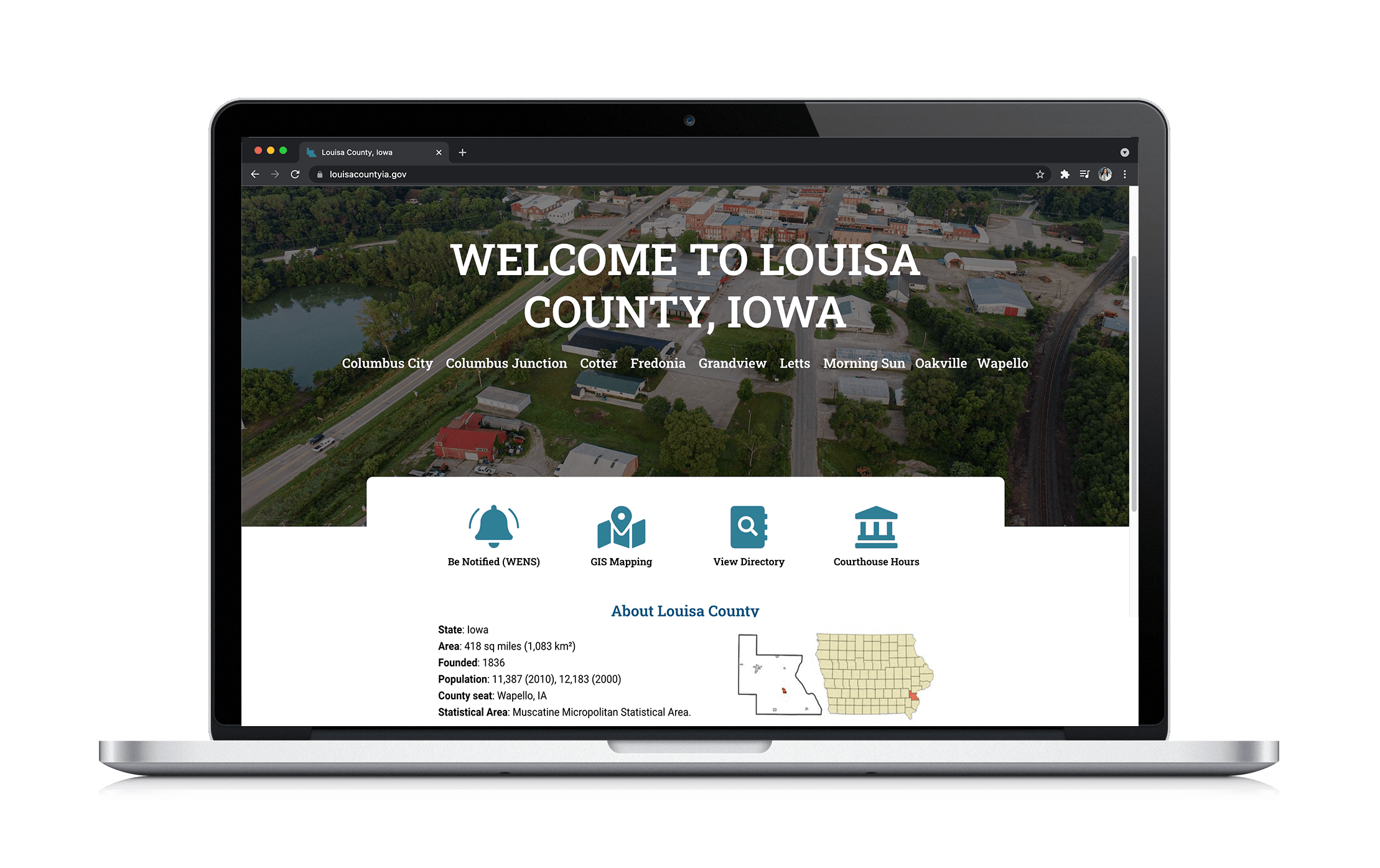 Government Website Design
Louisa County has nine towns within its community including Columbus City, Columbus Junction, Cotter, Fredonia, Grandview, Letts, Morning Sun, Oakville, and Wapello.
They needed a modern, mobile-optimized, user-friendly government website design that would make it easy for people to find the information they need. There is a large amount of information available on the site, but it needed to be more accessible for community members. They wanted an easy way for residents to contact the appropriate department while avoiding spam and unwanted emails. The website needed be easy for staff to update on their own, and provide a consistent look and feel for all of the departments.
Working with our web design partner Creative Mellen, and Louisa County's IT team at Reliable Network Solutions, we created a beautiful new government website design for Louisa County.
Client
Louisa County
Based in Wapello, Iowa 
What We Did
Website Design
Website Development
Website Hosting and Support
Visit Site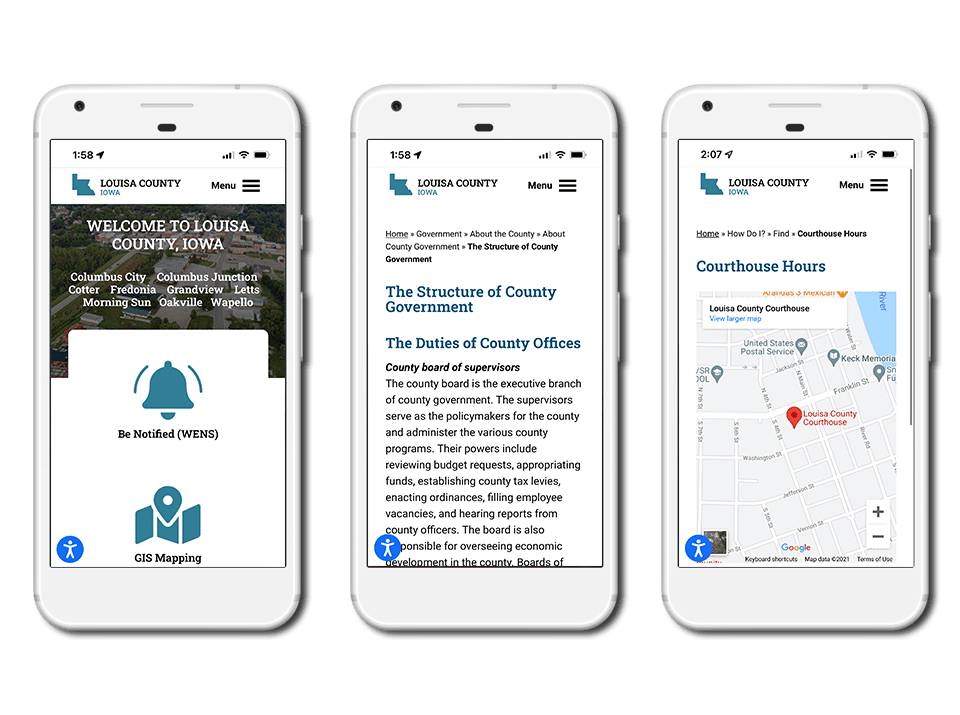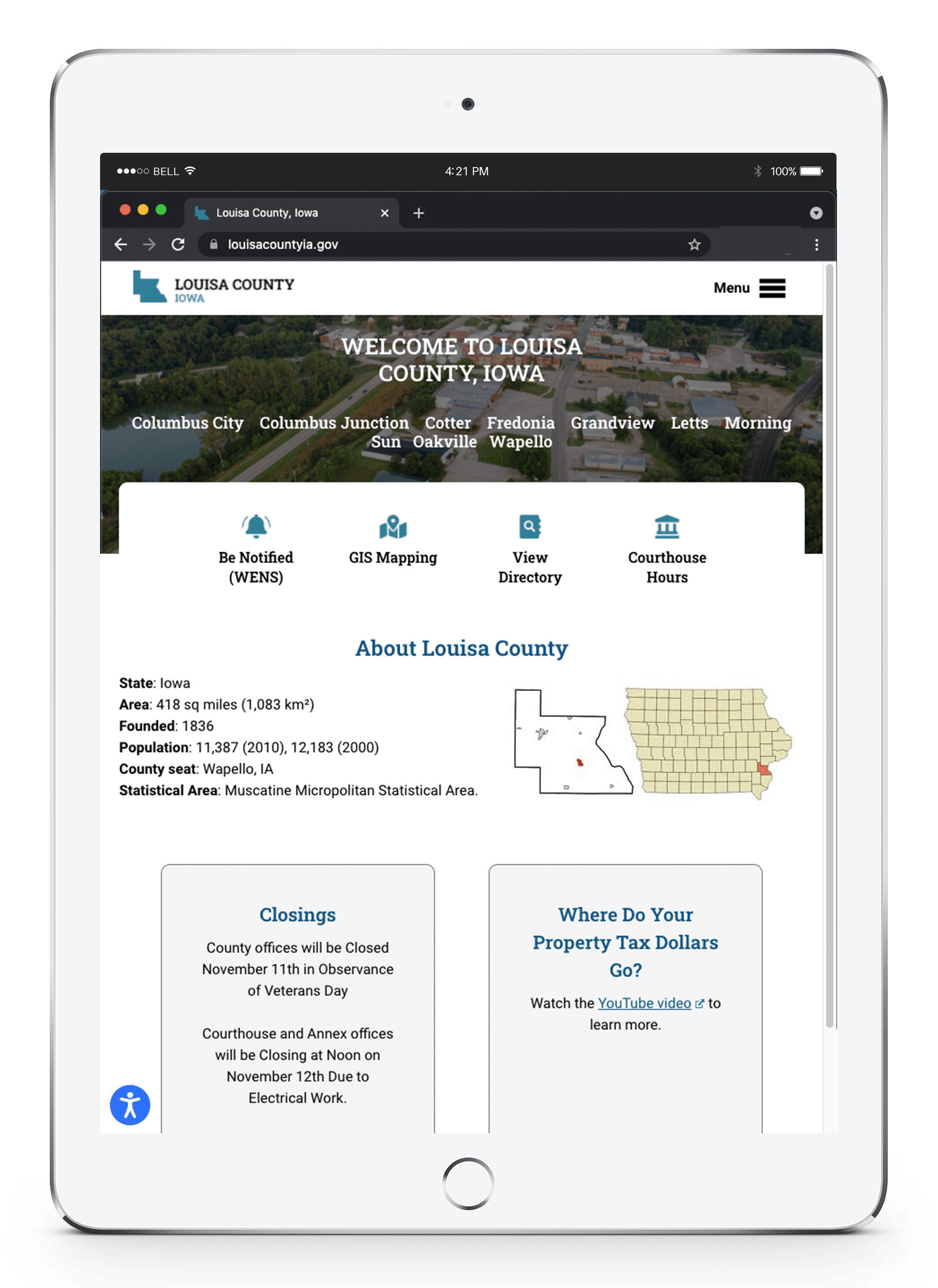 Outcome
This new government website design for Louisa County upgraded them to a consistent, clean aesthetic. We invested a lot of time into restructuring the website so the navigation is more intuitive. It's often hard to find what you need on websites with a large amount of wide-ranging information, so we provided several ways to find pertinent information, including a "How Do I?" section that can be updated with the most popular questions that county residents are asking.
The site highlights each of the communities within Louisa County with links on the homepage. We included language translation for the main languages represented in the county, and full accessibility compliance. In addition, we trained staff members from each department on how to update their section of the website, and we serve as their website tech support, just a phone call or email away!