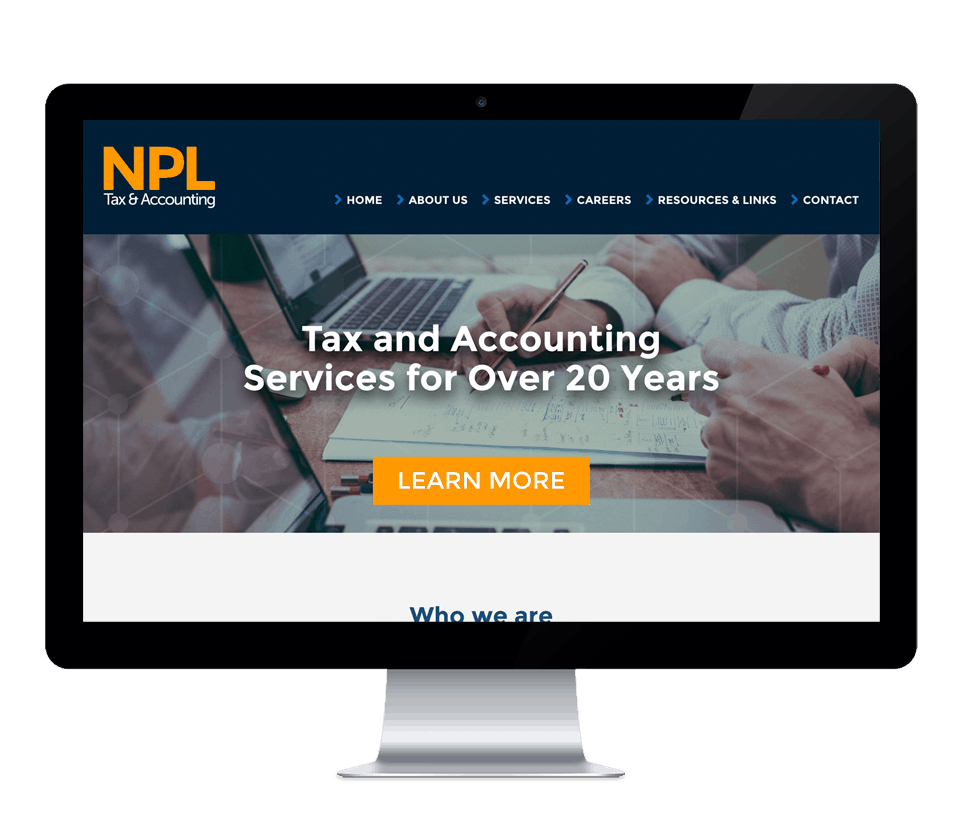 Project Brief
A trusted accounting firm in Muscatine, Iowa, NPL Tax & Accounting came to us with the need for a refreshed and modern look to their website.
NPL also asked for the ability to make updates easily and quickly on their end.  As this is something we provide with all of our sites, we were happy to oblige!
Client
NPL Tax & Accounting
Muscatine, Iowa
What We Did
Website Design
Website Development
Website Hosting & Support
Visit Site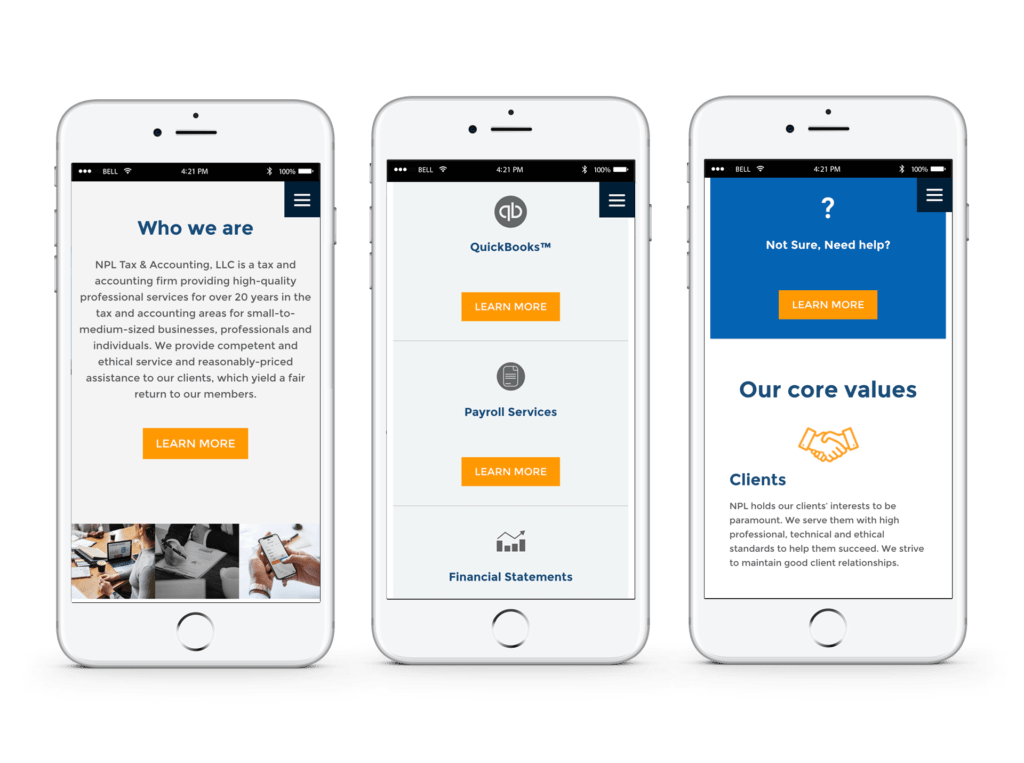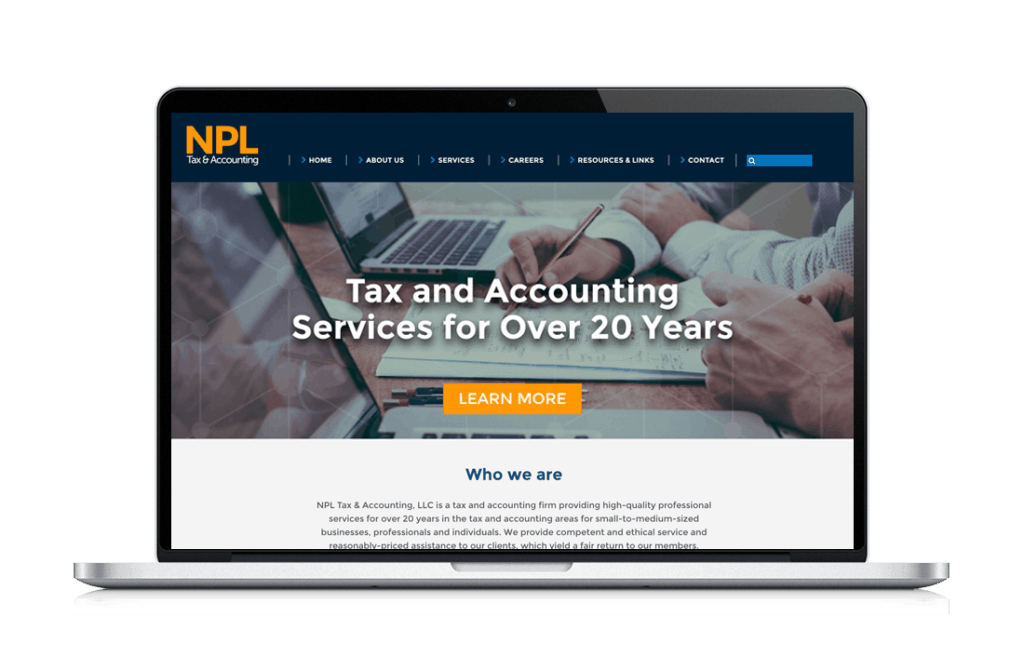 Outcome
NPL Tax & Accounting now has a nice refreshed look and feel to their website.  The company information, its services, principle staff members and contact information are all easy to find and displayed in a professional way!
Tax and accounting services can be arduous but this website is both pretty AND easy!  Find what you need from your local accountants quickly on this website.  It will be updated often, as the staff at NPL is able to dive in and change information as needed with no hassle.