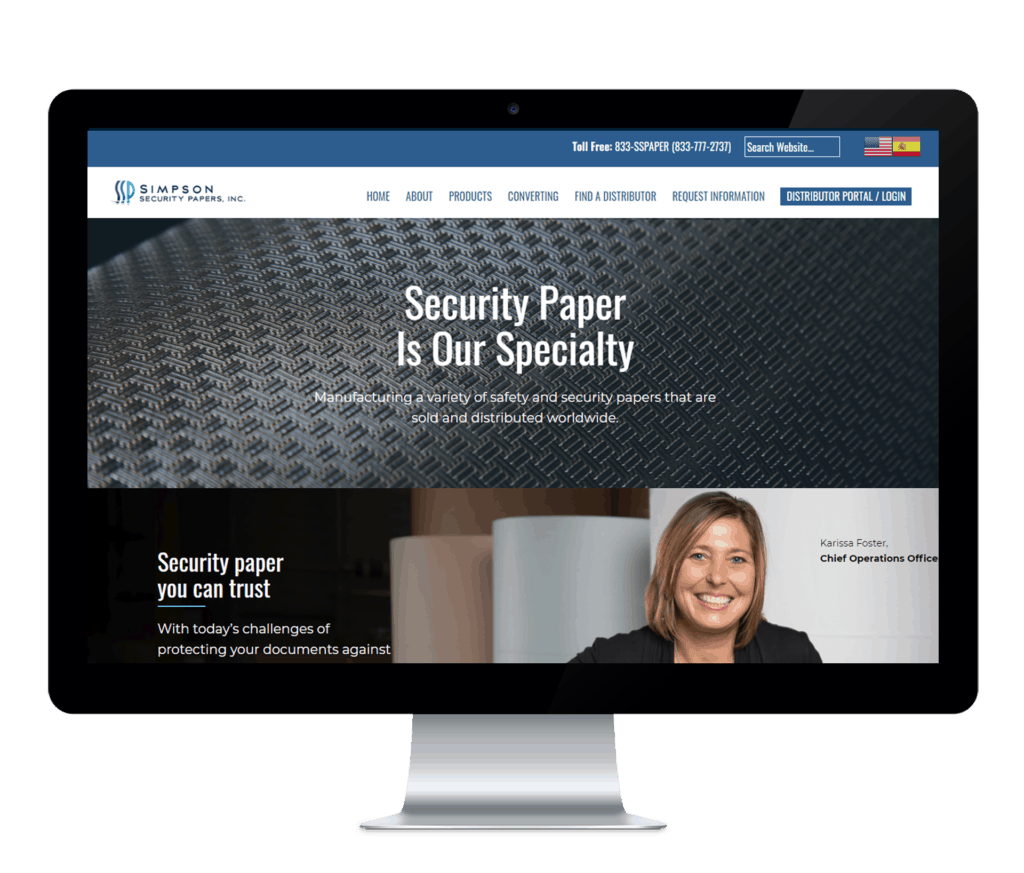 Project Brief
Simpson Security Papers manufactures a variety of safety and security papers that are sold and distributed worldwide.
As they provided increasingly sophisticated security features that have successfully deterred forgery and counterfeiting over the years, they needed a website that reflected that sophistication.  As well, the website needed to provide product information that was clear and concise.
Simpson Security also wanted to use a secure dealer portal on their new website, for their distributors to login and order paper quickly.
Client
Simpson Security Papers
Burlington, Iowa
What We Did
Website Design
Website Development
SEO
Website Hosting & Support
Visit Site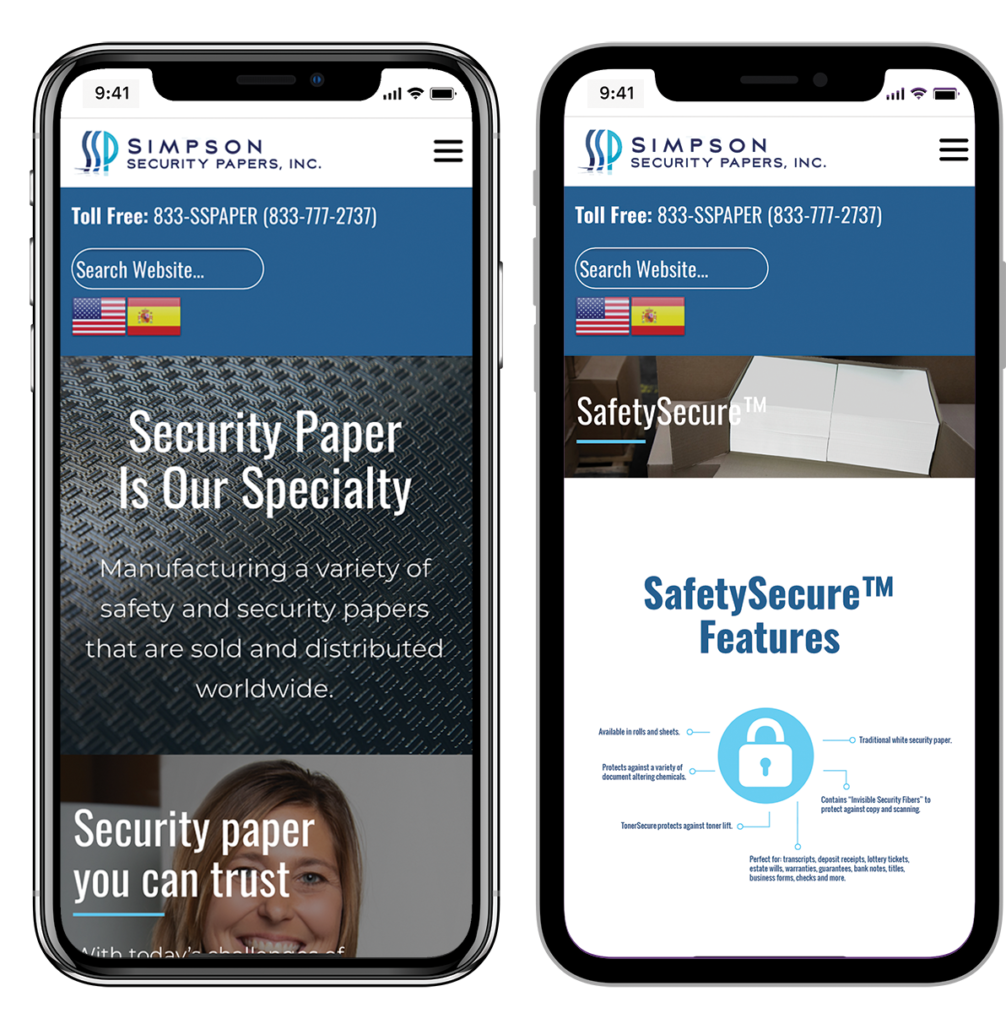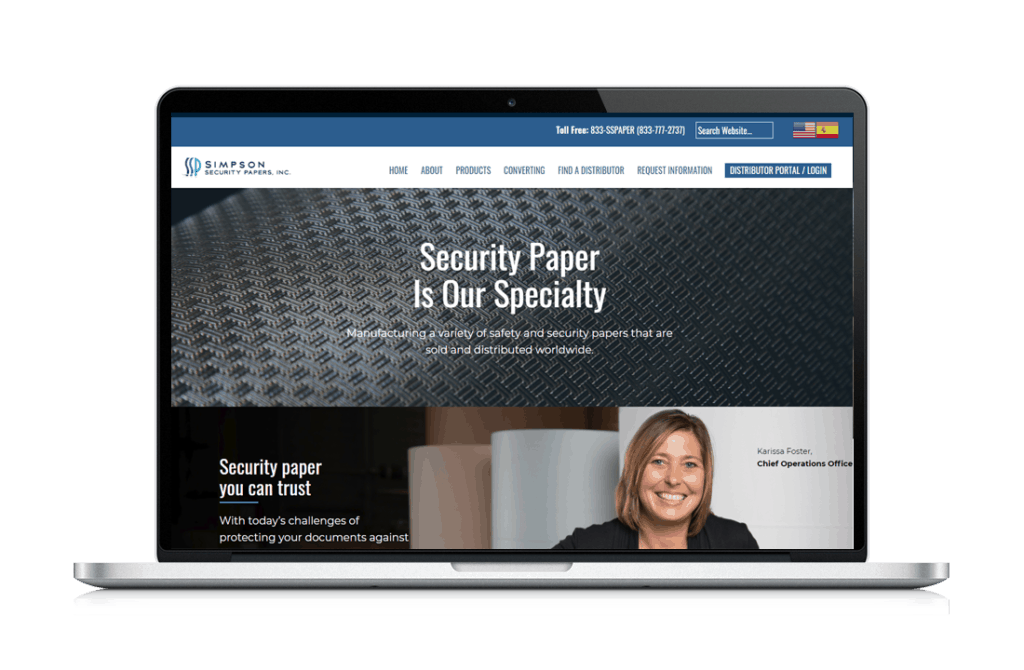 Outcome
We designed a clean, professional website packed with easy to navigate product information.  We utilized some wonderful photography provided by
Josh Ford
that truly told the story and relayed product offerings to the customer.  We designed this website with the customer needs in mind.  Every page is optimized for search engine optimization (SEO).
Simpson Security dealers can now register on the website with their own login and see product pricing specific to them  They are given the opportunity on-site to order products with a PO # that initiates the fulfilment process.  This makes the buying element much more efficient for Simpson Security's distributors!