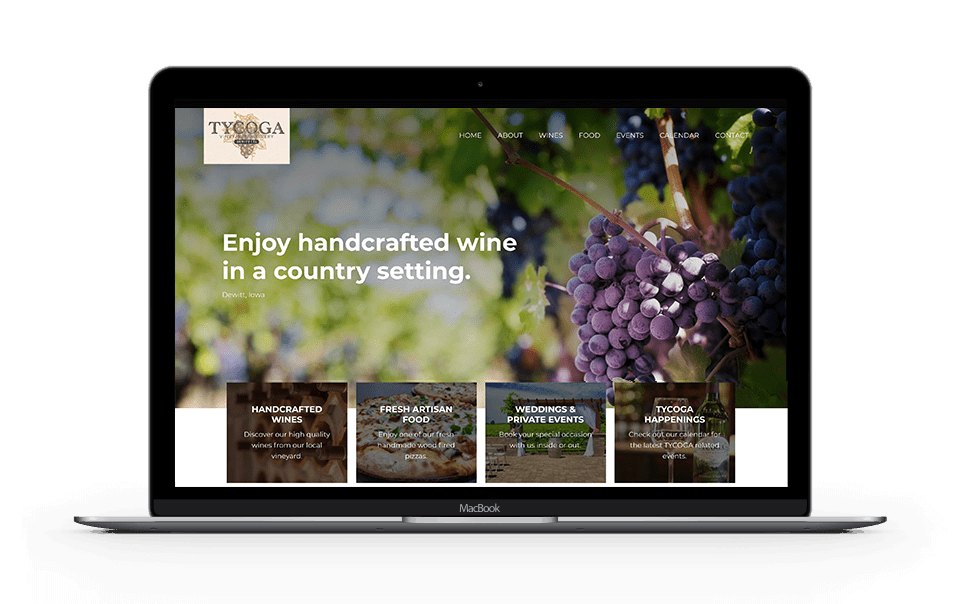 Project Brief
Located in DeWitt, Iowa, TYCOGA Vineyard & Winery has fresh artisan food, and delicious handcrafted wine. Their winery is a beautiful spot for weddings and receptions.
TYCOGA Vineyard & Winery came to us looking for a more modern, and visually appealing website. They wanted to convey the sense of authenticity of their wine bottles as well as provide a rustic feel and look.
In addition to adding a modern, rustic look to their new website, conveying the beautiful views of the winery and vineyard was of importance.
Client
TYCOGA Vineyard & Winery
DeWitt, Iowa
What We Did
Website Design
Website Development
Website Hosting & Support
Product Photography
Visit Site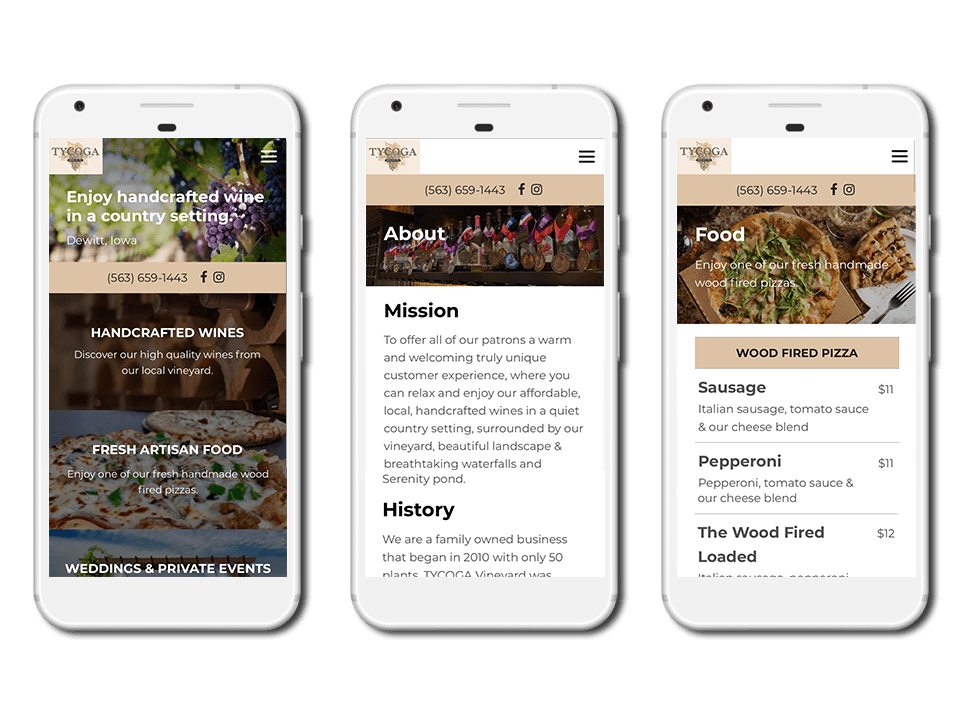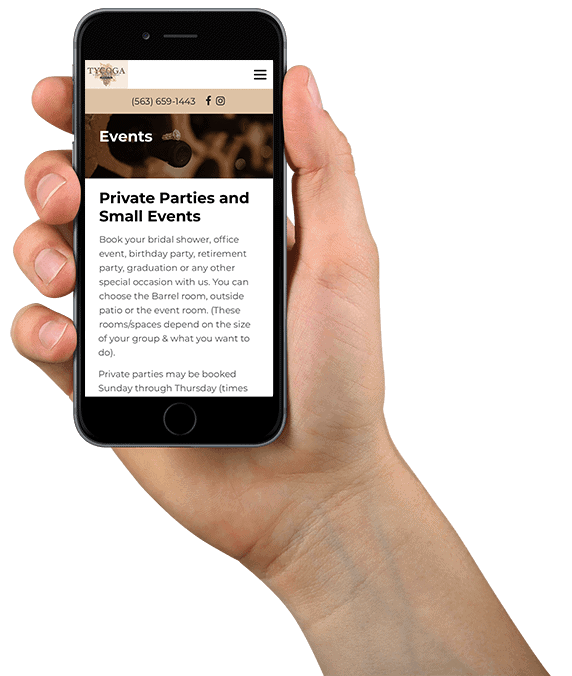 Outcome
The end result for TYCOGA Vineyard & Winery's new website was a beautifully rustic looking website that portrayed the authenticity.  All food photography was taken by Joshua Ford Photography.
The website features product images that are appealing to the eye, and let the gorgeous views of the winery speak for itself! The user experience is easy to follow with a simple yet modern design.