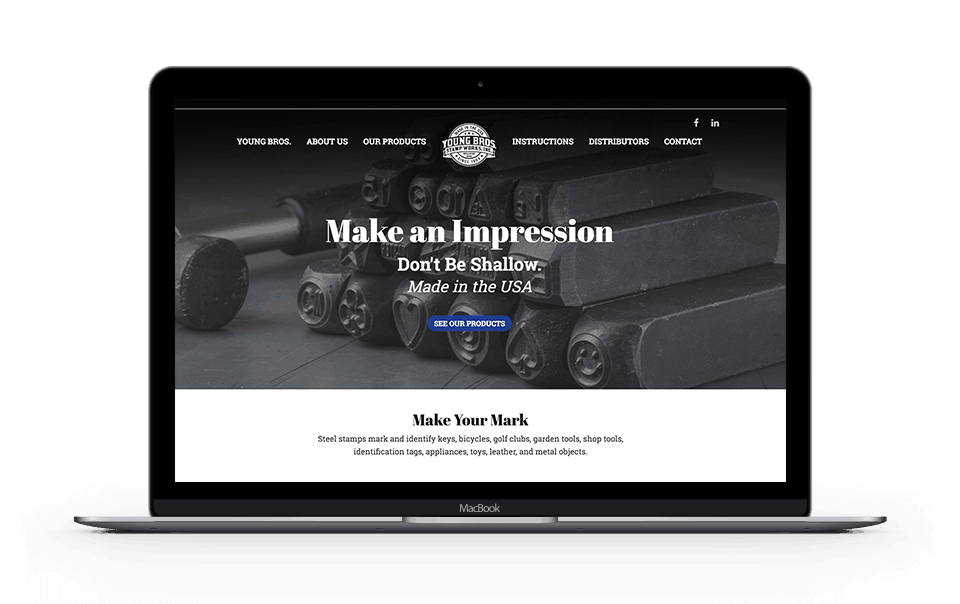 Project Brief
Located in Muscatine, Iowa, Young Brothers Stamp Works has an extensive inventory of industrial steel stamps for a variety of needs. A family owned and operated business for 105 years they take pride in their products and service.
Young Brothers came to us for a web refresh with particular note to photography being an important aspect of this project.  Young Brothers felt it was vital to convey the family-owned tradition of the business while creating a web presence that felt modern and streamlined.
In addition to adding a modern, clean look to their new website, conveying the importance of fun and light-hearted humor was essential to the overall look.
Client
Young Brothers Stamp Works
Muscatine, Iowa
What We Did
Website Design
Website Development
Website Hosting & Support
Product Photography
Video Production
Visit Site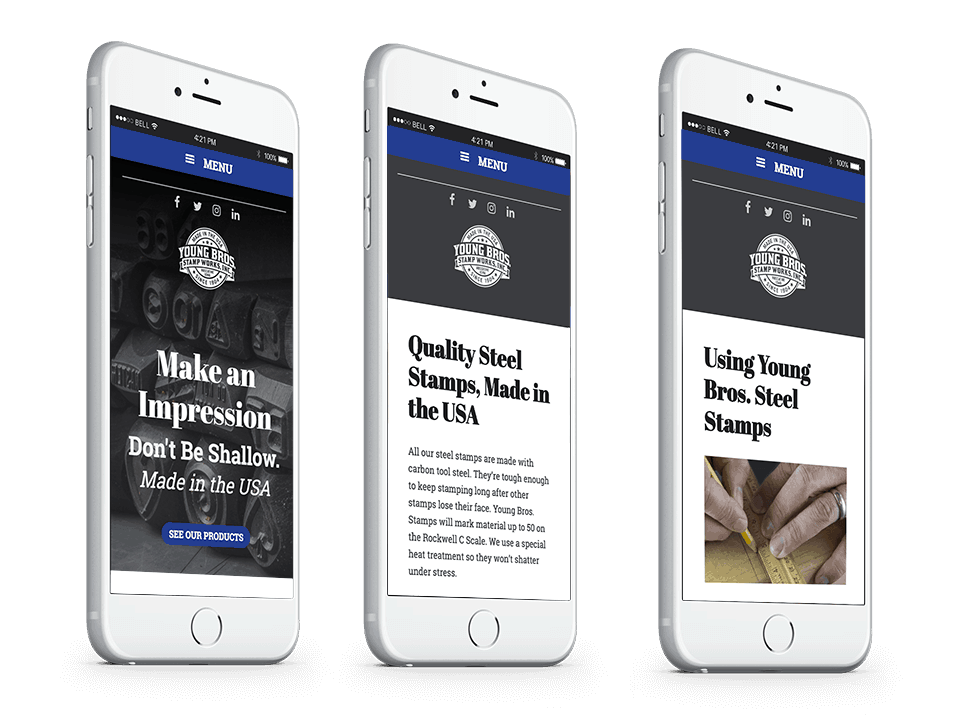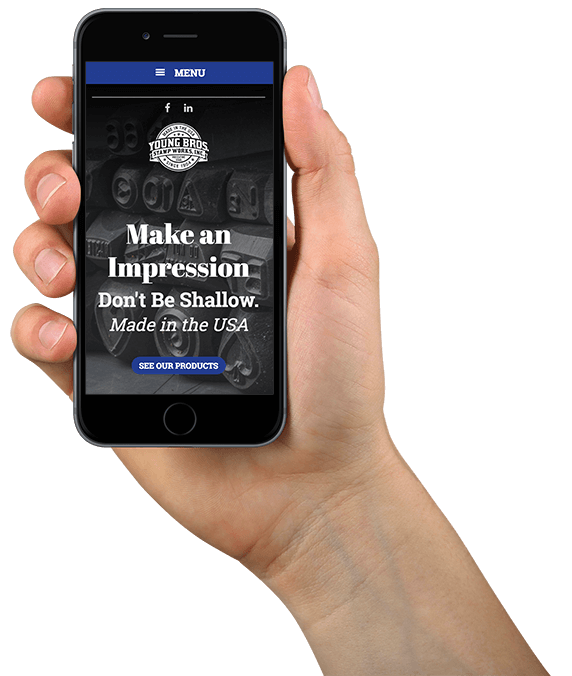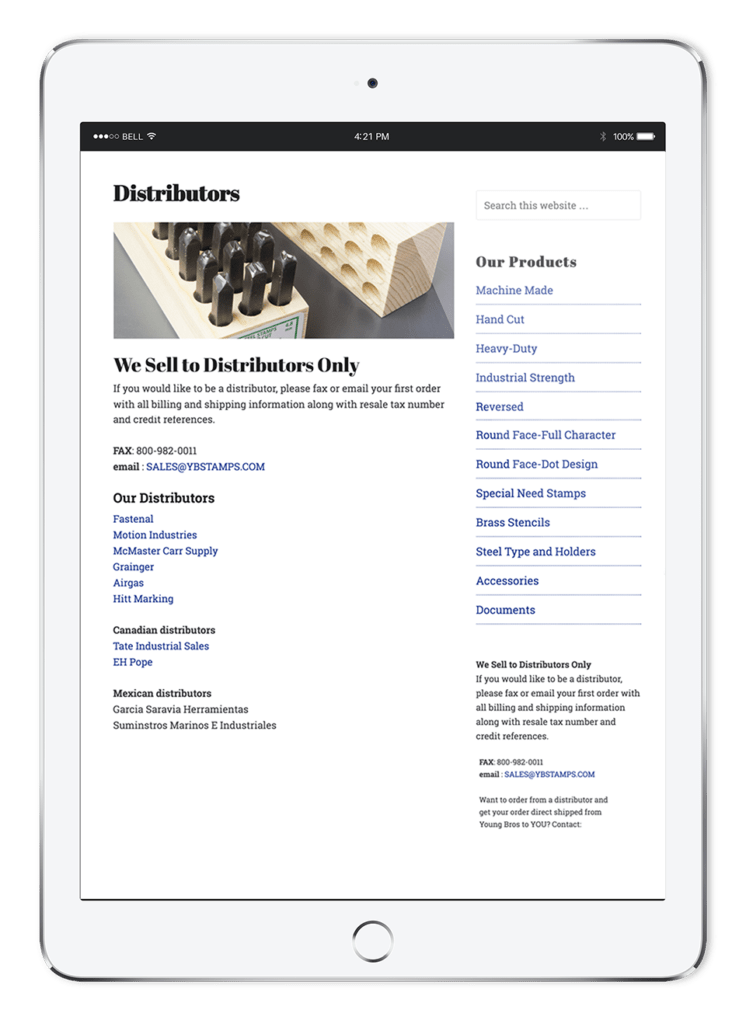 Outcome
The end result for Young Brothers' new website was a carefully crafted look that shows big, bold photography of their extensive prduct line.  All site photography and product impression photography was taken in our studio.
The website features a minimalist color palette, letting the products tell the story of this company with a rich history of U.S. manufacturing.  The website is modern in feel, and seamless to scan for inventory and instructions.
The user experience that was achieved on this website is appealing and modern with a classy but fun approach!