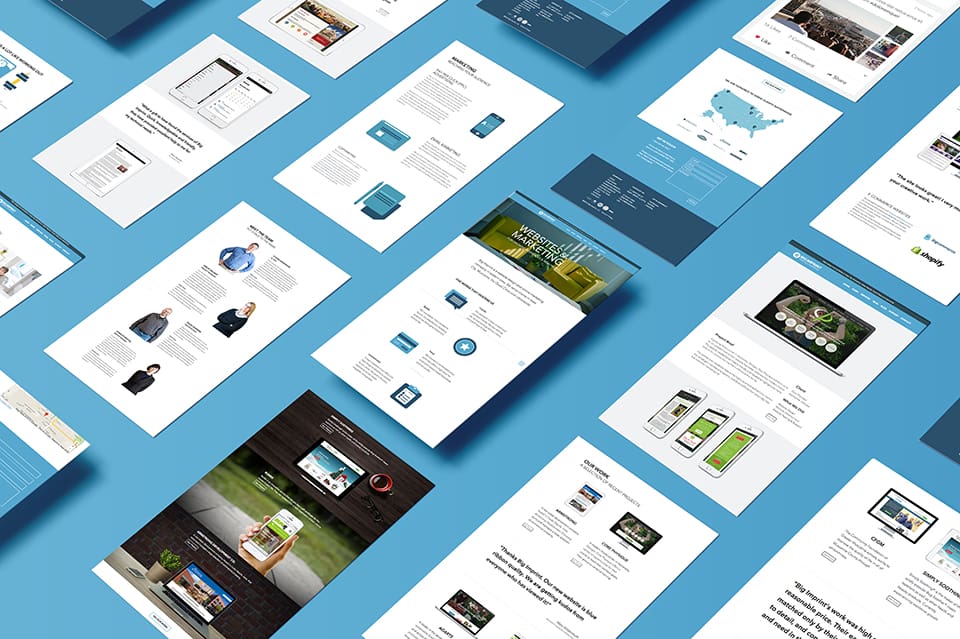 We've redesigned our website and thought we'd share some reasons why we made the decision to put our own site on the project board.
1. We want you to know who we are.
It's nice to know who you are talking to when you call about your project. We've put our faces to our names so you can get a feel for who we are. We like to deal with real people, and we suspect you do too! We're a humble group that loves what we do and we love helping our clients. If it's a phone call or a meeting at our office that you'd prefer, we are happy to accommodate.
2. We want to show you the many services we offer.
We get a lot of phone calls asking us for marketing work in addition to website design. We want to share with you the many services our team offers. Big Imprint is highly skilled in a variety of marketing services. On our new website, we have outlined the different services we offer and even shown a few examples of other types of work we've done.
3. We want to exhibit our work.
We know that when you are choosing us as your website and marketing agency, you want to see samples of our work. You want to know that other reputable companies have trusted us with their projects.  Our new website features some of our favorite recent projects and describes what each client needed from us and how we helped them reach their desired outcome.
4. We want to more clearly explain our support options.
You already know how to get a hold of us but we wanted to explain our support options further. We are committed to being available to you when you need us. We are available for email AND phone support because frankly, we prefer to do business ourselves with companies that let you talk to a real person. Many companies cut corners by only offering technical assistance by email, but we are not satisfied with that! Give us a call; we'd love to talk!