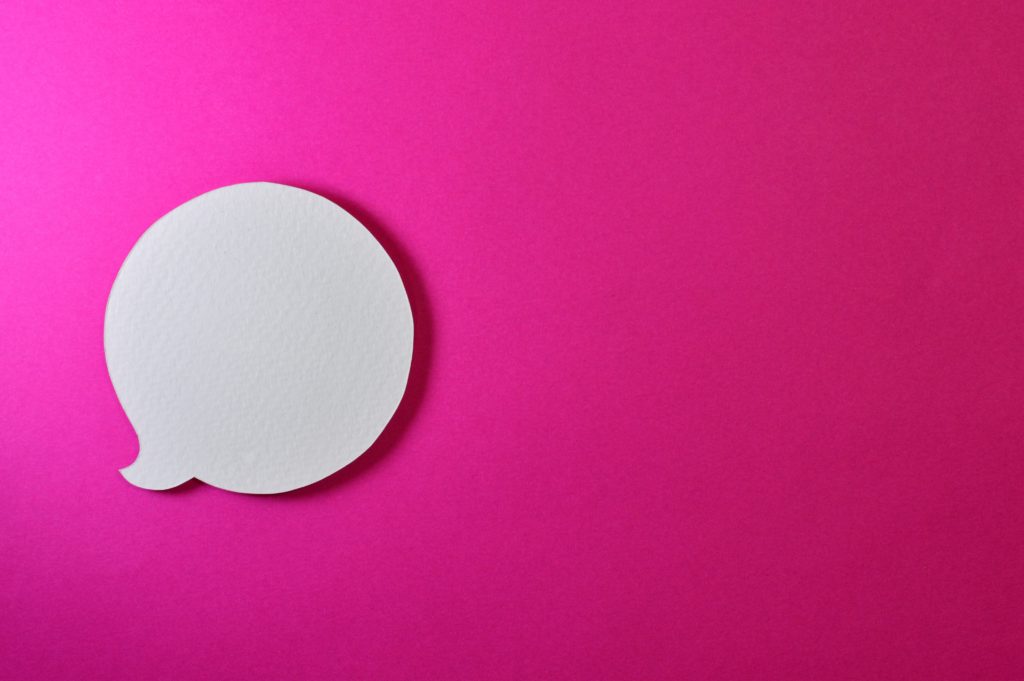 In today's world, with so much information at our fingertips, we as a human race have grown less and less patient.
We're used to being able to hear the songs we want, watch the shows we want, and check the scores we want – and all it takes is a swipe, tap, and touch of a screen.
As a business, adapting to this on-demand world is critical, and one of the ways that more and more businesses are becoming more on-demand for their customers is through live chat software.
As you can see from the box in the lower right corner of this very webpage, or any page on our website, we are fans of live chat. When customers or prospects visit a company's website and have questions or need help, it sends a powerful message to them when the company can be there to answer them and chat with them, much like people are used to chatting with friends via Facebook messenger or iMessage.
Customers like live chat 
There is data out there that supports this idea as well. In fact, 77% of customers in a recent study said that they won't even make a purchase on a website if there's no live chat support. Additionally, 42% of customers said they prefer live chat as their digital contact method vs. just 23% for email and 16% for social media.
An added bonus: one nice thing about some chat options is the ability to add a "chatbot" that can take down the prospect's information even if you're not available at that moment for a chat. 
Three live chat software options
Not only do your potential customers want you to have live chat on your website, but it actually makes it more likely that they'll become your customers if you have it available. The thing is, there are multiple different live chat software out there that you could possibly use – so we've compiled a brief list of them for you here with a breakdown of their pricing and main features.
Popular Price Tier = $25/mo per user (max. 2)
Main Benefit: The integration with your sales process. Not only does it benefit your sales team by allowing them to engage with customers in real-time, but they go beyond that initial interaction as well by allowing for automated chat sequences, automated email sequences to follow up the chat, email tracking, and even a meeting scheduler that your team can link to from their emails so prospects can book a meeting with a salesperson with a few clicks!
Popular Price Tier = $15/mo per user
Main Benefit: The beauty of Olark really lies in its simplicity. While Drift has a lot of in-depth functionalities that are great once you have them all configured to meet your needs, Olark meets most of the needs for businesses simply looking for a live chat solution. They do offer integrations with whatever CRM you use, so even though it may not have the automated email sequences, it still will allow for your sales team to easily keep track of them and contact them in the future.
Popular Price Tier = $29.99/mo per user
Main Benefit: HappyFox prides itself on its speed and the slick customer history dashboard that gets presented when a previous customer comes back to the website and chats. The dashboard immediately shows all chat history so that your representative can easily refer to the previous chats to help solve their issue or answer their specific questions as quickly and accurately as possible. Much like Drift, HappyFox is a very in-depth tool with a lot of functionalities you can get into, but you can also simply decide to make use of only a few features if you don't have need for all the bells and whistles.
Consumers expect to find live chat on your website almost as much as they expect to find your phone number or email address. It's simply becoming more and more of a staple of modern business practices, and if you're the type of company that relies on personal communication with your customers through the sales process or even in your support processes, having a live chat option can really set you apart and help you serve them well.
Try it!
Hopefully you check out some of our suggestions and find them helpful! If you have other chat system recommendations, feedback on this article, or would like to ask us more questions about the options above, please feel free to contact us at hello@bigimprint.com, or simply talk to us via our live chat option. (Bear in mind that since we're a small team, we're not always available! If that's the case you can always leave us a message in the chat and we'll respond when we get back!)
Happy chatting!