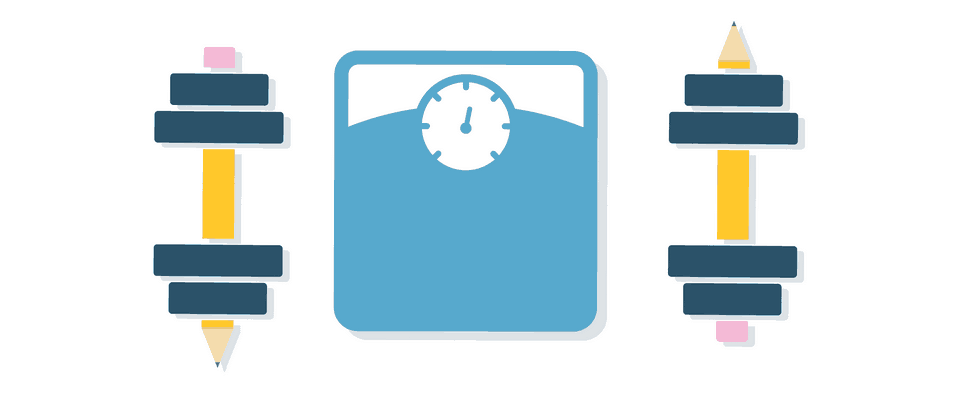 We've heard it said many different ways, sometimes with lists and sometimes with pictures of overweight underachievers missing the mark with their lackadaisical workout plans. We need to work out and we need to have a plan.  So does our business marketing.  It needs to get done, and we need to have a plan!  The lack of planning represents a lot of what's wrong with business marketing.
We want results and we want them RIGHT NOW! We want to click a button, buy a pill, hand over some money, make a phone call, sign a contract… whatever it takes to get it done FAST AND EASY.
It just doesn't happen that way.
Getting into good physical shape doesn't happen overnight. There is no magical pill. There are no shortcuts. There is no amount of money that can buy your perfectly fit body. It takes time, patience, planning, diligence, repetition, and balance.
The same is true for business marketing efforts. Honestly, it just doesn't happen overnight. The day after your website goes live, you are not going to sell 10,000 widgets and become a millionaire. We're not saying you won't ever sell 10,000 widgets and quite frankly, we hope you do! We're saying, you probably won't sell 10,000 widgets TOMORROW if your site goes live TODAY.
Building a brand reputation, drawing customers to your brand, your product, your service… and then communicating to the consumer their need for your product ALL TAKES TIME. If you plan your course of action, and continue on the course with diligence and determination, you WILL SEE RESULTS.
We've mapped out a few things we think are really important to your business marketing plan (and to your workout plan):
HAVE A GOAL!
Just like working out – you need to have a goal in mind. Fit into those size 6 jeans, lose 10 pounds by January, etc… Whatever it is, it needs to be measurable.
The same holds true with marketing. You know you want to reach more customers and motivate them to buy. Think of a goal. How many more customers do you want to reach? How much do you want to increase sales this year? Have a goal you can track and measure. IF you don't have a goal, how would you ever know if your efforts are successful?
HAVE A PLAN TO TACKLE YOUR GOAL
Your route to achieving your goal can't be random. You have to have a plan. If you go to the gym once in a while with no set plan, your chances of achieving results are drastically diminished and you'll be wasting time. The same goes for your marketing efforts. Just shooting in the dark, placing ads here and there with no plan, is a waste of time and money.
There are no shortcuts to success. Success is earned through hard work, planning and diligence to stay the course through ups and downs.
FIND WHAT WORKS FOR YOU
What works for you is not going to be the same as what works for someone else. If you really want to work on your abs and my arms, you're going to do workouts that will target those specific areas. If you want to increase sales on your website, you're going to work on online advertising and links and SEO and content marketing to drive more customers to the website. Someone else may have different goals and may require a completely different approach. This is why it's so important to have that plan in place. Know where you're headed so you can map your route accordingly.
GET INTO A ROUTINE
Once you get into a regular routine, it gets better. Routines make tasks into a habit and habits become part of your every day mental approach to life. If marketing your business becomes routine, like blogging once a week, or posting a special on Facebook once a month, you will see results and it will become an active part of your routine.
DON'T QUIT WHEN IT GETS HARD
Working out is not easy, if it was everyone would do it. To become successful, you have to do the hard things when you don't want to. The most successful athletes in the world are in the gym working out after everyone else has gone home. They understand they need to put in the effort when it's hard, when the average person is still in bed, when they're tired, when they aren't seeing results yet.
Marketing is hard too. It's painful. You'll have success and you'll have failures. You'll come across some bumps in the road. You'll try things that work and some that don't. The key is to not give up. Keep working on your plan even when you don't want to, even when you're tired and it's hard. The results will happen. It's a marathon, not a sprint!
CONSULT A PROFESSIONAL
Not everyone is a gym rat. Sometimes we don't know the proper way to use the rowing machine, how to do burpees or to bench press without pulling a muscle. It's helpful to ask a personal trainer or an expert instructor for assistance. As with the trainer, it is also helpful to ask a marketing professional for assistance with your business goals. You don't have time to do everything. Agencies like Big Imprint are there to help you sift through all the information to make good marketing decisions.
We have consulted many businesses and non-profits in Iowa and across the country in best practices for their websites and other online marketing tools. Let us know how we can help!