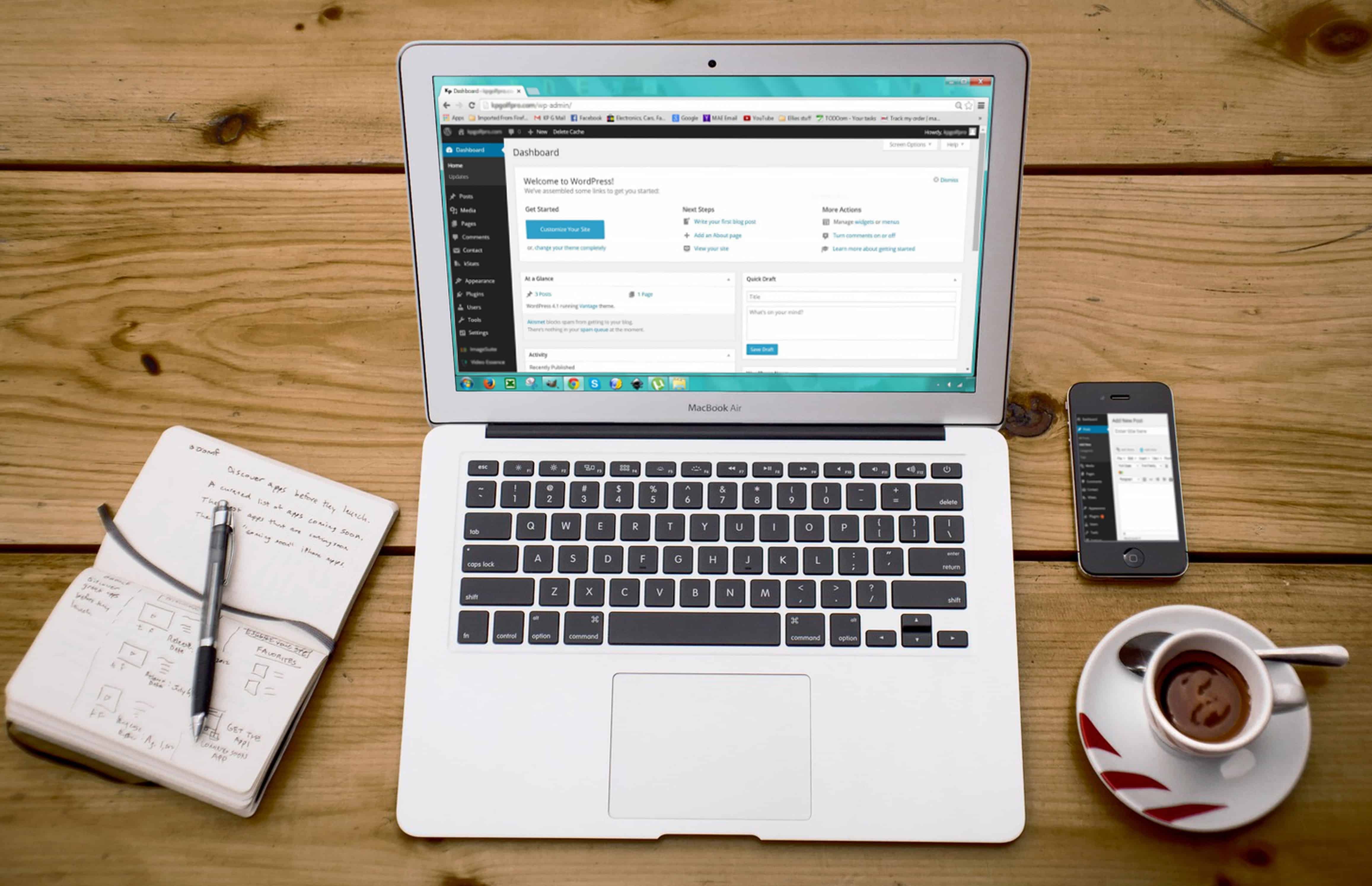 Styles change. If you need evidence of that, go to your local Goodwill (or reach into your closet, if you're old enough) and grab a pair of parachute pants and wear them out in public. You'll be able to tell fairly quickly from the elongated stares that you, my friend, are way out of style. Much like in fashion, styles in websites are always changing as well. That's why it's important to stay current on web design best practices.
Many people aren't totally aware of the changes in web design styles that have taken place over the past several years, and oftentimes their websites are fossils of an internet age gone by. These sites are artifacts of a time in internet history that is long gone, and are rendered practically unusable for most modern-day internet surfers.
If you're going to attract, engage, and ideally make a customer out of the modern website visitor, there are a number of elements to your web design that these visitors are going to expect to see on your website. The risk you run with not meeting your site visitors' expectations is that you might drive them away from your site due to confusion or frustration before you've been able to capture their contact information, or even simply communicate your value.
Here are some of the basic best practices of web design that people expect to see on any modern website:
1. Mobile-Optimization
The year is 2018 – this should just be a given at this point. Mobile-optimization is a staple of modern web design best practices, and it should be considered a mandatory practice for any new site being built. Unfortunately, time and time again we come across websites that are STILL not optimized for mobile. If you don't know what mobile-optimization means – it's when your website changes sizes and formats depending on the device on which it's being viewed. Sites that are not mobile-optimized remain in one format and cause difficulty when being viewed on various smaller screens, like smartphones. This causes your website users to have to "pinch and zoom" to be able to read the tiny text and hit the tiny buttons. Oftentimes, if a site visitor opens the site on their phone only to find that it's not mobile-optimized, they'll leave the site right away without giving it much of a chance.
You have to make sure that your site is mobile optimized, or else it may lead directly to you losing potential customers.
2. Predictable, Easy to Use Menu
Nothing is more frustrating than when you're on a website looking for certain information, and you're not able to find the menu that could take you to it. When sites are outdated, oftentimes their menus are confusing and aren't located in the normal places where people expect them to be. This is especially true when on mobile. Menus become incredibly difficult to find when the site is being viewed on a phone, and visitors have to employ the "pinch and zoom" method in order to press the tiny little menu options.
Menus should always be on the top of the page, and should be accessible from every page of the website, often being repeated in the footer of the site. On mobile, the menu should be "responsive," meaning it should turn into a hamburger (three lines stacked on one another) that visitors can press so that the menu pops out from the side and is easy to read and select the menu options. Often, web design best practices come down to pure common sense – think about where you would expect the menu to be on a website, and put the menu in that same spot on yours.
3. Simple, Concise Content
"Analysis paralysis" what happens when people are presented with too much information and too many options that they freeze and are hesitant to make a decision. You see this when you go to a restaurant with no real focus or category and you're stuck between getting waffles, pizza, or chicken masala. Okay, maybe you've never been to a restaurant that serves all those, but you get the point. Too many options can be a bad thing, especially when you're communicating your products/services to someone for the first time. That's why one of the most important web design best practices you should employ is simplifying your content and focusing on benefits, not features.
On your website, the best way to capture people's attention is to give them little bits of information at a time, and make sure that information is easy to understand. If you have a complicated service, don't feel like you need to explain everything right there on the home page of your website. For instance, if you're on a car website, you probably want to know if the car rides smooth and if it will keep your kids safe. You don't want to get bogged down with jargon about the shock suspension system (I don't know much about cars, can you tell?).
Use the site to communicate what problems you solve and what benefits you provide, and get people's contact information by using tools like "request a demo" or "speak with a specialist" to set up a time to walk them through what you do verbally, in-person, or via video conference.
4. Clear Calls to Action
Okay, so maybe this isn't necessarily something that site visitors are really dying to see on your site, but these are what you should be MAKING them see on your site. Calls to action are what take your site visitors from simply being pedestrians to actually being leads for your business. A call to action is an action that you want your site visitors to take that signify to you that they're a hot lead. This varies depending on your website and your business, but often a call to action is a button that leads people to do something. For instance, if you sell your products on the site, the call to action would be "Buy Now" and the button would lead them to a page to add a product to their shopping cart. If you're an auto body shop, the call to action might be "Request a Quote" and it would lead them to a form they can fill out with the necessary information for you to send them a quote for your services.
Calls to action not only allow you to gather lead information, but they also make the experience of working with you easier for your customers. When a site visitor is on your site and all they see is general information and no call to action, they may feel overwhelmed and not really know what the first step is to acquiring your goods/services. Today's web design best practices tell us that strategically placed calls to action help take your site visitors from point A to point B. Point A being casual site visitor, point B being a potential customer.
Implementing Web Design Best Practices for Yourself
Now, this list is far from exhaustive, as there are a plethora of other factors that go into a complete, robust, high quality web design. This is really just the tip of the iceberg when it comes to best practices for modern web design. Other components of a website vary greatly depending on the company and the function the website serves. For instance, the needs of a manufacturing company website are very different from those of a non-profit website. When looking to implement these practices for yourself, you may want to consult with, or simply outsource to, web design experts.
Feel like you need to chat and flesh out your web design needs with experts? Reach out to us at Big Imprint and we'll be happy to chat with you about implementing the web design best practices that are specific to your needs.