Iowa City can be seen as the heart of Iowa. The many activities, restaurants, businesses and of course the University of Iowa draws many people from far and wide to the Iowa City Area. For these two reasons alone we wanted to make our mark on Iowa City Website Design. We have worked with numerous Iowa City based organizations from food and beverage to manufacturing to schools to non-profits. The list could go on and on. At Big Imprint we have loved the diversity of organizations that being in the Iowa City area has allowed us to work with. Here are three examples of Iowa City organizations that we have worked with over the years on their website design needs. This is only the start of us making our mark on Iowa City Website Design.
1. Big Grove Brewery Website Design
About: Big Grove Brewery has locations in Iowa City and Solon, IA. They offer craft beer and great space for people to socialize in. In Solon, IA Big Grove offers a full sit-down menu. Each of the Big Grove Brewery locations serve their award-winning craft beer and delicious food.
What We Did: We were extremely excited to have the opportunity to work with one of the staples of Iowa City. With the help of our web design partner Creative Mellen, we built a new website for Big Grove Brewery. This project focused on showcasing Big Grove's beer offerings. An online store was created, Facebook was integrated, a special distributors area was added, and much more. You can check out more of the details behind the project here.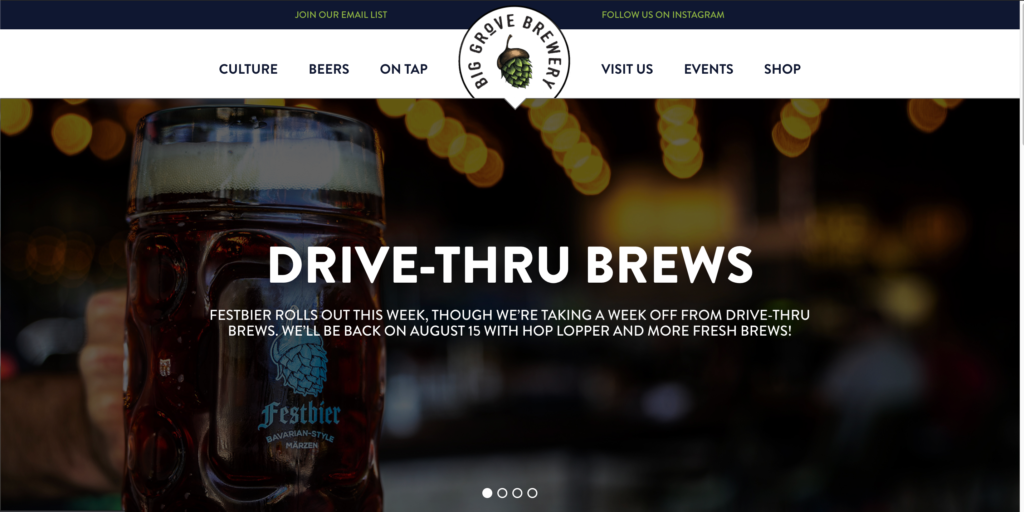 2. Regina Schools & Regina Foundations Website Design
About: Regina is a private high school located in Iowa City, IA. Being a private high school Regina provides an education centered around faith. Regina lists as one of the top ten private high schools in Iowa. This being said Regina needed a new and improved website to help visitors more easily find information and use up to date e-commerce components.
What We Did: We were pleased to be able to work with Regina on this project and to be able to represent the high quality education that they provide. Regina now has a fully functioning website that is easier to navigate. Site administrators have the ability to easily access forms and payments. We have made the editing process even smoother and easier. Take a look at more of the project details here.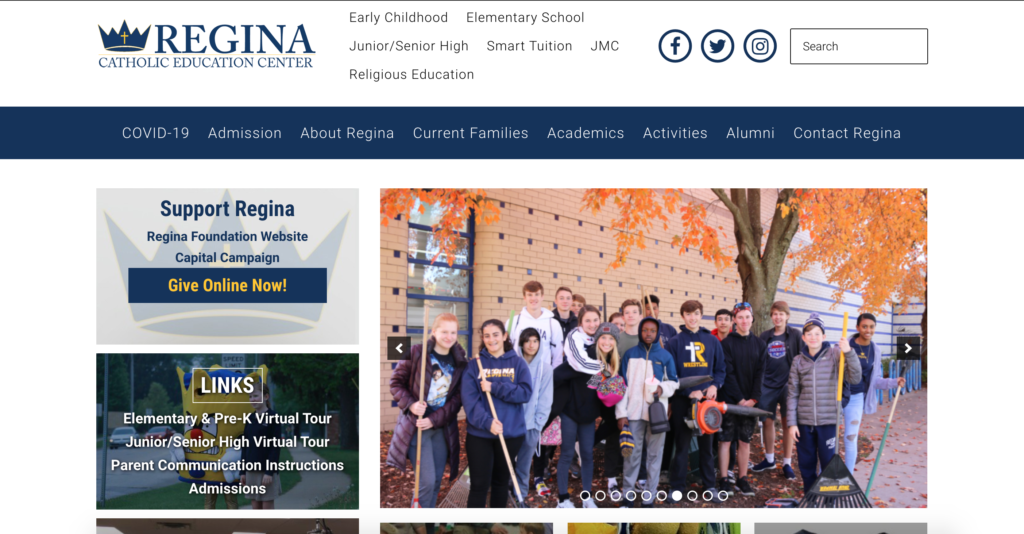 3. Iowa City Area Development Website Design
About: Iowa City Area Development (ICAD) serves Iowa City and the surrounding areas in promoting economic development initiatives. ICAD helps to create and grow companies within the Iowa City Area. Creative Mellen, our website design partner, had us come on to the project to do a complete redesign of the ICAD website.
What We Did: ICAD being an integral part of the Iowa City and surroundings areas we were happy to help create a new website that is easy to use and is up to date with trends. The website now offers tons of information for businesses and entrepreneurs to use. The new design looks sleek and fresh, thanks to our design partner Creative Mellen. You can find more of the project details here.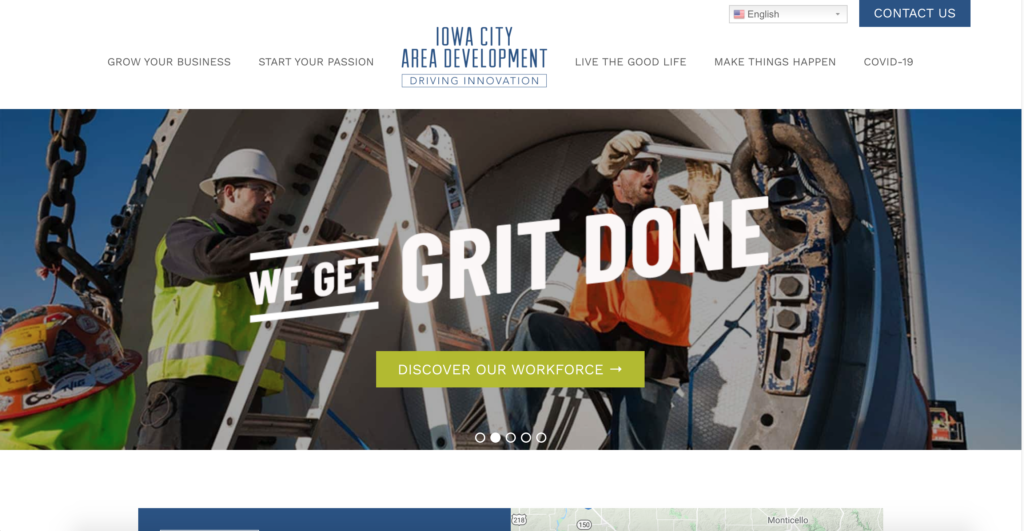 Working with numerous companies like Big Groove Brewery, Regina, and Iowa City Area Development has allowed us to grow and learn about Iowa City Website Design. We are proud to be a contributor that helps Iowa City businesses grow in their market and stay up to date with all the latest website trends. Iowa City Website Design is a huge part of our identity at Big Imprint. Check out more information about why Iowa City matters to us and some more clients we have worked with in the area here.