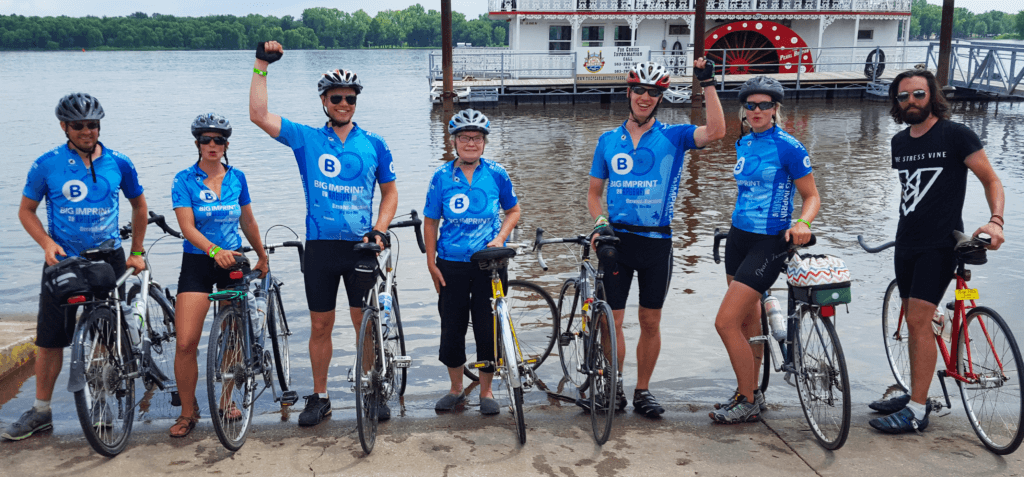 "You're with Big Imprint? I read about you in the paper!" My day was filled with comments like these as our RAGBRAI team rode into Muscatine and dipped their tires into the mighty Mississippi River.
Big Imprint was proud to sponsor a team for this year's RAGBRAI. For the uninitiated, the acronym stands for the Register's (as in the Des Moines Register) Annual Great Bike Ride Across Iowa.
When four of my siblings approached me with the idea of riding under the Big Imprint banner, I couldn't refuse. RAGBRAI is the quintessential Iowa experience, and being an Iowan-owned company with a deep affection for our state, it was a great fit for us to be involved.
We set three main goals as a company:
To increase awareness of Big Imprint
A bump on social media 
Have fun!
What we did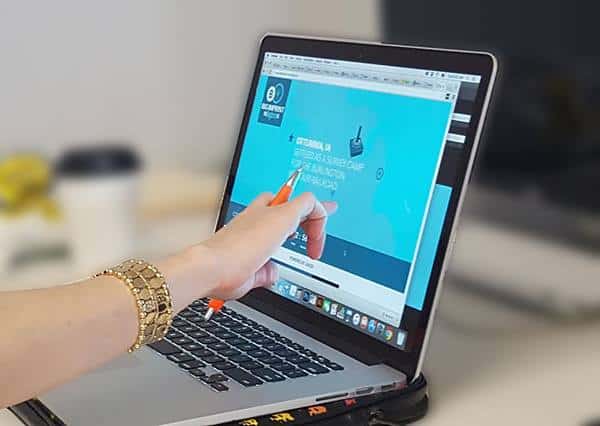 Our designer Jennifer put together some smashing cycling jerseys for the team (we got a lot of compliments on these jerseys). We built a page on our website to showcase the journey, introduce the team members, and display the social media posts that the team would post along the way.
We chose two primary social media platforms (Facebook and Instagram) and a simple hashtag to collect the social media posts from our office and from the team: #teambigimprint.
Starting about 90 days out, we started showing the behind-the-scenes work on the project and introducing the team and the co-sponsors (Anderwood Farm and Kari Pearls) on Facebook. As the day drew nearer, we scheduled a kickoff party at Big Imprint HQ.
Most importantly, we reached out to our media contacts in the area and sent them all a press release about our team.
During the ride, the team posted photos and videos on Instagram and Facebook using the hashtag. We followed along eagerly from the office and re-shared some of their posts from the company accounts.
My mom Kari and I joined the team for part of the last day into Muscatine and Leslie was waiting for us at the Muscatine riverfront to capture the team's arrival on camera.
Results
Awareness of Big Imprint
The team had coverage in four newspapers and one TV news outlet: The Des Moines Register, Muscatine Journal, Voice of Muscatine, West Liberty Index, and KCCI in Des Moines.
We were especially excited to be featured on the front page of the Muscatine Journal. We do a lot of business in Muscatine and this exposure was excellent for us.
Social media uptick
We don't do a lot on social media as a company, so from time to time it's nice to have a fun event like this to post about. We primarily used Facebook and Instagram (since that's what most of the team preferred) and we certainly saw an uptick in followers and engagement on both platforms.
Some stats from Facebook:
7% increase in our total page likes
494% increase in number of people who saw our posts during the event
Interesting note: true to form, video posts gave us by far the most engagement.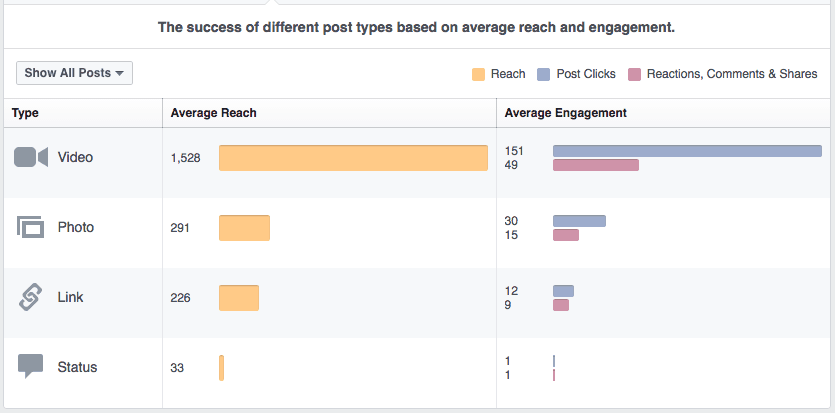 Have fun!
Sponsoring a team turned out to be a lot of fun for all of us! We loved designing the branding, following along on social media during the ride, and just being a part of such a great Iowa experience.
That's three for three! We met our goals. We're so happy we did this! —Ethan